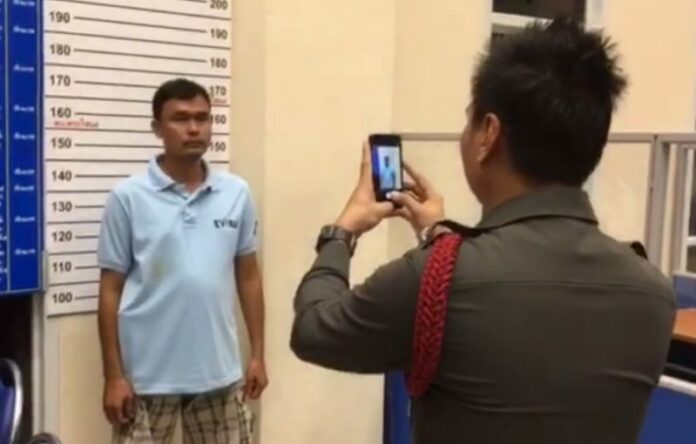 BANGKOK — About a month ago, Jeeradech Charoentut went to the man having sex with his wife with a simple request – please stop. The cuckolded 40-year-old was mortally offended by the man's counter-offer: accept 200,000 baht to divorce your wife.
So much, police said, he cut the man off as he rode a motorcycle in Soi Punnawithi 3, then got out of his car to stab him in the mouth, cheek and torso and back again and again as he lay in the road.
After murdering Tongsa Sudla, police said he phoned them up.
"The perpetrator called the police and turned himself in," said Col. Chanin Wachirapanichkul. "The two men were both van drivers. They had been friends."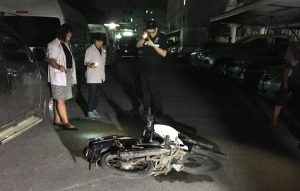 Jeeradech was taken into custody in the Bang Phli district of Samut Prakan province about an hour after 42-year-old Tongsa died.
Eyewitness Yanyong Ponthamul said he heard the crash and came out of his house to watch the whole bloody business. After Jeeradech got back into his Toyota Yaris and fled the scene, Yanyong called the police. It was about 11pm.
As Jeeradech would tell police, he found out about the affair a month ago. After Tongsa rebuffed his offer, Jeeradech said he pleaded with his wife to leave the man and stay with him for the sake of their children. Disagreements led to fighting, and when Jeeradech drove out of the house in anger Tuesday night and happened to see Tongsa riding down the road on his motorcycle, he decided to mow him down.