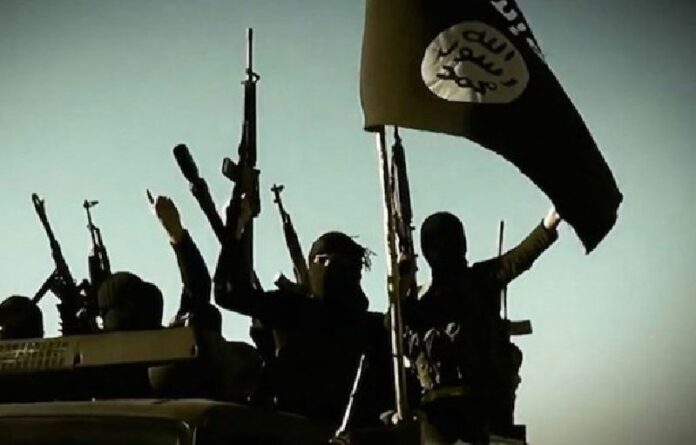 BANGKOK — Police played down Wednesday the implications of an Australian intelligence report suggesting some Thais were involved with the Islamic State.
A day after announcing that Australian Federal Police identified more than 100,000 Facebook users in Thailand engaged with groups affiliated with the terror group, deputy police chief Srivara Ransibrahmanakul said Wednesday that police had no evidence of any ISIS-aligned movement in the kingdom.
"It was their information, not ours," he said Wednesday of the Australian report. "Our information is that there is no movement here yet."
Though Srivara urged the public not to worry, he said officers were ordered to investigate the information. He also said that not every person using Facebook in Thailand was necessarily a Thai national.
Srivara was addressing anxieties raised after Tuesday's news conference, held after he met with the Australians. He said then there was information that some Thais were linked to ISIS, which he said fell into six categories. He did not elaborate.
"Some may travel to Syria. Some support them with money, according to the information from Australia," he said Tuesday.
Although Srivara made no mention of the Deep South, where Muslim separatists have waged a protracted and bloody insurgency, a number of southern agencies were named to investigate the issue: the Provincial Police Region 9 in Songkhla, the Southern Border Provinces Police Operation Center and the Central Investigation Bureau.
Although southern separatists have historically shown no interest in the broader Islamist movement outside Thailand's borders, ISIS has sought expand its sphere of influence and operations to Southeast Asia and has reportedly published Malay-language media.
Srivara has by default routinely dismissed links between an August bombing spree and any ISIS sympathizers or insurgent.
Deputy Prime Minister Prawit Wongsuwan also sought to dismiss concerns, saying there was no link showing ISIS had expanded into Thailand. He said some people may have just innocently looked at their groups.
"I haven't seen information about some Thais giving support," Prawit said Tuesday. "They may have just been checking out their social media."
Related stories:
Uighur, Chechen Militants in Thailand to Stage Attacks, Memo Warns
No Credible ISIS Threat, Thai Interpol Head Says
Police Investigate Source of ISIS Memo Leak
Police Caught Off Guard by Memo About Possible ISIS Attack
Moscow Warns That ISIS in Thailand to Attack Russian Targets