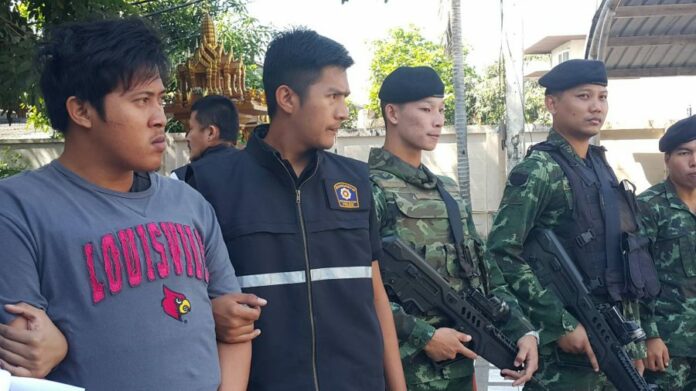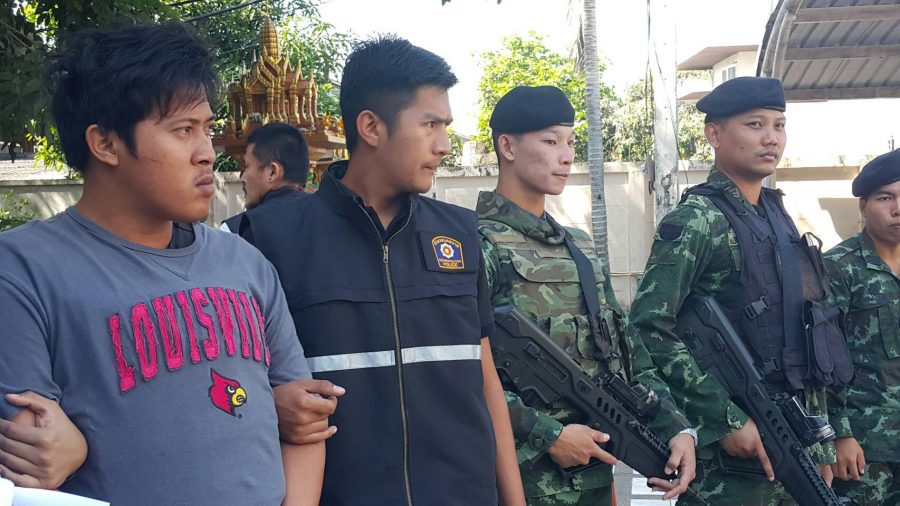 BANGKOK— Police on Monday arrested one of two suspects wanted in connection with a Bangkok pub shooting that left one dead and six injured in the first hours of the year.
Sutirak Sriorn, 27, was apprehended this morning in Kanchanaburi province one day after shooting broke out at the Long Chom Restaurant in the capital's eastern district of Nong Chok, killing one and injuring six. Witnesses told police there were two gunmen.
Sutirak has reportedly denied shooting anyone, insisting it was all the work of a friend of his.
Police are still looking for the second suspect. Investigators believe the pair are part of Lum Nok Kwaek, a narcotics trafficking gang operating in Nong Chok.
Seven people, ages 27 to 37, were sent to Wetchakarunrasm Hospital with various wounds after the incident, which happened at about 3:30am on Sunday morning.
Suchat Sakiri, 33, who was shot seven times and stabbed in the back, was in critical condition and died later Sunday morning.
Witnesses said there was a New Year's Eve event going on when the victim's party and the alleged shooter's party began fighting jealousy erupted on the dancefloor.
"The victim's party went to dance up on the stage, and came into contact with women from the shooter's party. The men from the shooter's party were displeased at this, and they started throwing fists," said the witness, who asked police to not be named.
The fight ended but then resumed at about 3am over a comment someone made to a waitress.
"Then two guys pulled out guns and started shooting crazily into the victim's group," the unidentified witness said.