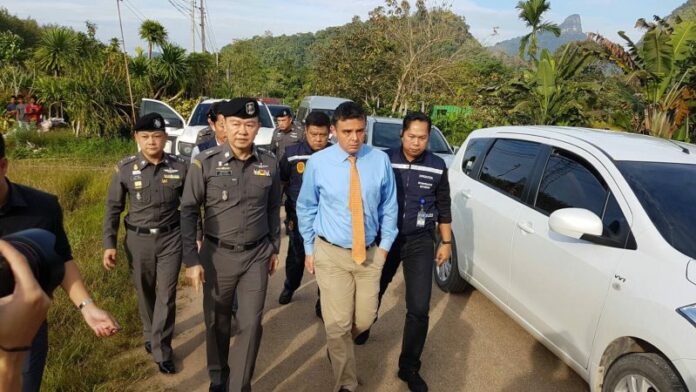 KRABI — An man wanted in the United States on drug trafficking charges was arrested Wednesday morning from the school where he was employed as a teacher in the south.
Alexander Jonathan Rosen, 36, was arrested at 8am by Thai immigration police for likely extradition to the United States where he is considered a fugitive from justice. Police apprehended him in front of the British International School of Krabi, where he worked as a teacher.
"The school isn't involved with him in any way," Col. Suparerk Pankoson of Krabi Immigration said when asked about his place of employment.
Lt. Gen. Nattatorn Proasoonthorn of the immigration police said the international school staff cooperated in finding Rosen, who was identified as dangerous in an Interpol bulletin.
The school's headmistress refused to comment on the arrest or how he came to be employed there.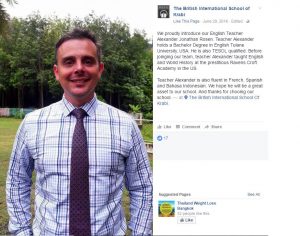 "I have nothing to say about that," Lauren Bratchett said.
Rosen had been sought since December 2015 by U.S. authorities for evading justice. He was accused of being part of a drug trafficking network. Rosen arrived in Thailand on Oct. 31, 2015, before his passport was revoked, according to the Immigration Bureau. He entered and exited the kingdom repeatedly since then. On Sept. 14, 2016 he applied for an extended stay with Krabi Immigration.
Nattatorn said international schools should do background checks on teachers before accepting them.
Thai immigration law requires foreign teachers to go through background checks using their fingerprints to check criminal records – but only those in Thailand. Some schools require a criminal records check in teachers' countries of origin.