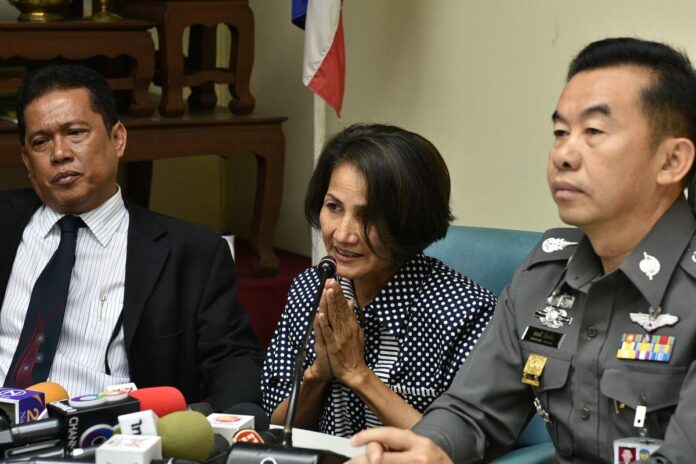 BANGKOK — A cabbie who rose to fame on social media late last month for her erratic behavior and a history of alleged crimes against passengers turned herself in Wednesday.
Pusadee Anchanphati, 47, apologized to her victims and fellow taxi drivers for damaging their reputation. She cited stress from mounting debts for her past actions, which include assaulting her passengers, threatening one with a knife and allegedly stealing from another.
"I was stressed. I apologize to everyone," Pusadee said at the Bang Khen Police Station. "I had problems in my family; they've been piling for many years now … my house was foreclosed on, I had to sell my car and take up driving a taxi as my job. I never imagined I would have had to drive a taxi for a living."
Read: Passenger-Abusing Taxi Driver Has Outstanding Warrant for Theft
Pusadee became the subject of widespread media coverage after she was filmed getting in a heated argument with a passenger on March 28. Pusadee, who appeared emotionally unstable, later pushed the woman and her young son out of her car.
After the footage spread, reports of her previous wrongdoing surfaced: She allegedly brandished a knife on a passenger in 2013, scared a passenger in a frenzied 2014 ride and left another on the road before driving away with her possessions in 2015. Her history earned her the nickname "Manic Auntie" on social media.
She had an outstanding arrest warrant stemming from the alleged theft in 2015.
Asked about the allegations, Pusadee said she carried the knife for self-defense and denied the theft charge. She said she never saw the money and mobile phone left behind by the passenger and was unaware she was wanted for arrest.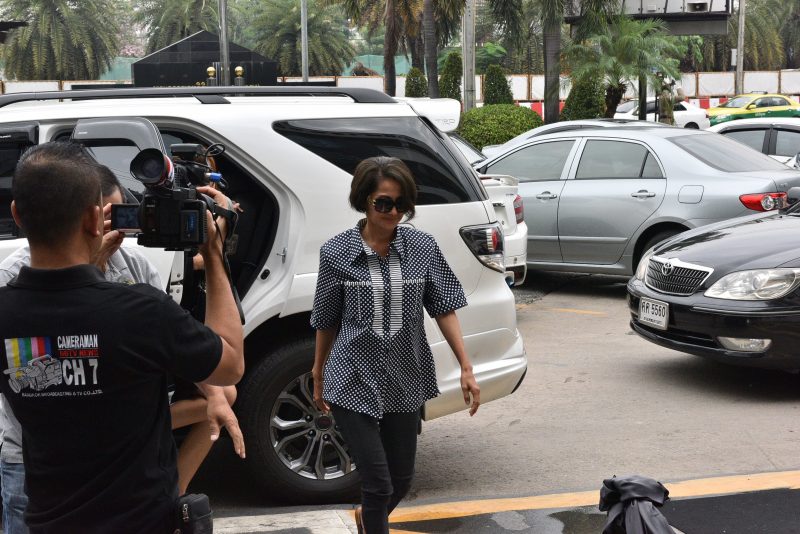 Related stories:
Manic Taxi Panic: Screaming Driver Terrorizes Family (Video)