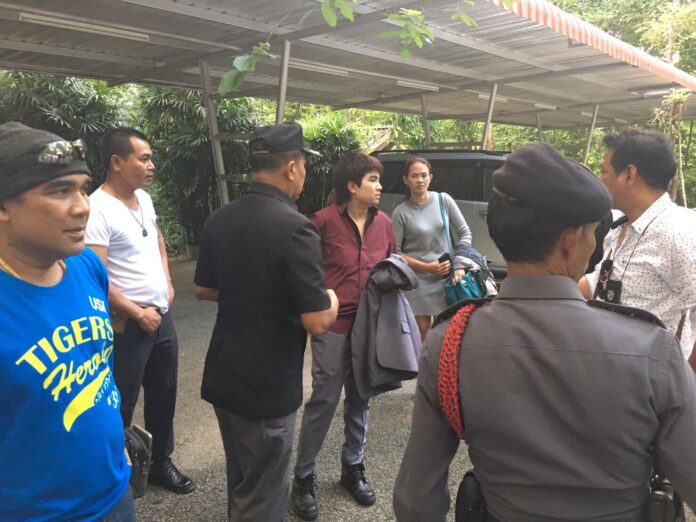 RANONG — The man suspected of orchestrating a massive scam which left thousands of people stranded at Suvarnabhumi Airport for hours was found late Wednesday afternoon in the southern province of Ranong.
Pasist Arinchayalapis, the owner of multi-level marketing firm Wealth Ever, was escorted by police to the Ranong Police Station and will later be brought by helicopter to be questioned and booked in Bangkok tonight.
Read: Con Job Strands Thousands of Japan-Bound Thai Tourists at BKK
Pasist allegedly used his unregistered firm to con tourists into booking inexpensive tours to Japan for the Songkran holidays. The "travel agency" on Tuesday night left more than 1,000 holidaymakers waiting at the airport where they expected chartered flights to ferry them to Osaka. About 470 tourists so far have filed complaints with the police today.
According to online sleuths, Pasist has repeated the exact same scam time and again over the years, and reportedly changed his name nearly a dozen times to avoid prosecution.
Related stories:
Con Job Strands Thousands of Japan-Bound Thai Tourists at BKK