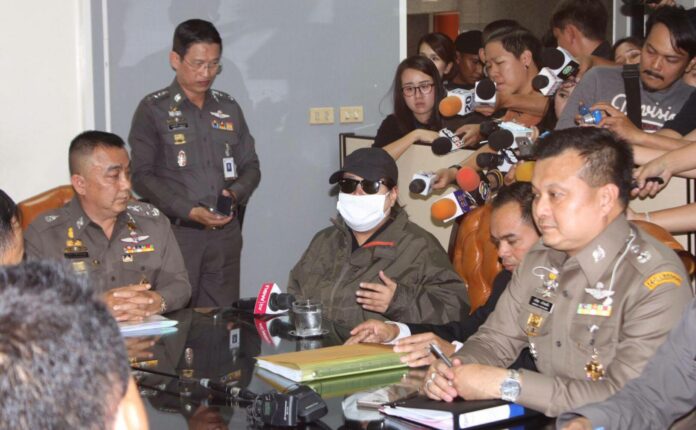 MAE HONG SON — Police sought warrants Sunday for three more police officers allegedly involved in a child sex trafficking operation in the far north of Thailand.
The regional police obtained a total of eight warrants for eight people allegedly involved in the scandal, including the provincial governor.
The initial incident allegedly took place Oct. 1 at a school by a resort where a party was held for the newly installed governor of Mae Hong Son, Suebsak Iamwichan.
Nothing originally happened when a woman reported to police that her daughter and niece were forced into a sex trafficking operation run by senior police officials. Authorities took action after she went to a government anti-trafficking agency and word spread on social media.
The suspects and alleged clients were then called in for questioning.
Among them was Gov. Suebsak, who was questioned and Friday night and denied involvement. He said he never visited the resort and told reporters that he meditates two hours each day.
Prior to this, three warrants were granted for the alleged procurers: police Senior Sgt. Maj. Yutthachai Thongchai, Piyawan Summa and Piyatthas Parpthiensuwan. All were arrested Tuesday.