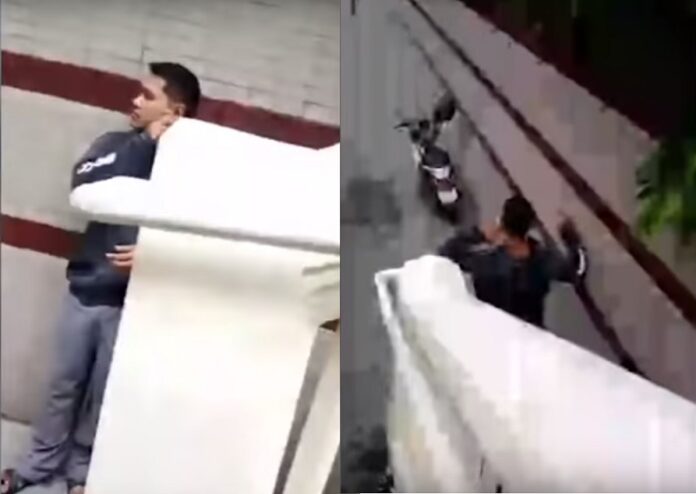 BANGKOK — A flasher and compulsive public masturbator caught in the act said Monday he did not have money to seek treatment for mental illness.
Thursday morning wasn't the first time Thanyaphat Srinoppanan exposed himself to Maythawarin Narkngam, but it was the first time she livestreamed the harassment she experienced at the foot of a bridge over the Khlong Saen Saep, across from the Chidlom Pier.
The 29-year-old man brought flowers and candles to the 24-year-old woman Monday when the two met at Lumpini Police Station.
"For things that I have done, with or without meaning to, I really mean to apologize to you," he said. "I would like to ask you to forgive me, and I promise not to commit this behavior again."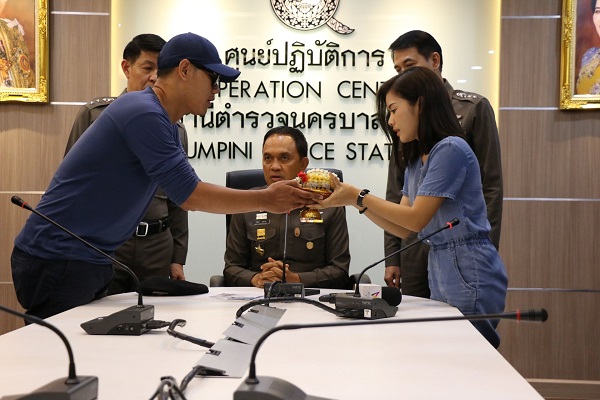 He was charged with public indecency, a crime punishable by up to a 500 baht fine.
Thanyaphat turned himself in under pressure after his face was clearly visible in Maythawarin's video.
Maythawarin said she decided to stream the incident because it was the second time he'd done it. She said she could only cry Monday when he first exposed himself to her.
Thanyaphat said he has been unable to control himself when he sees an attractive woman. He said he already tried to find information to treat his mental illness but cannot afford to do so.