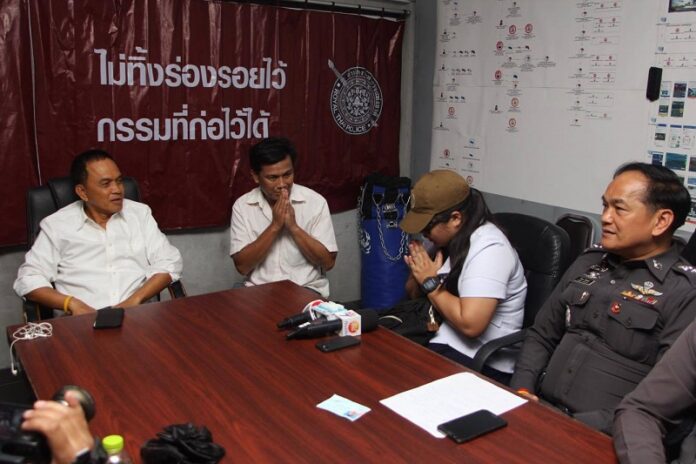 BANGKOK — A 20-year-old woman said Sunday she had filed a false sexual assault complaint against a taxi driver because she needed money.
After being questioned extensively, Wareenit Pleumchit confessed to fabricating the attempted rape story to draw money from those who would sympathize with her.
"I wanted to find money to help my mom," Wareenit said, giving the rationale that she was driven by her mother's debt.
Weeranit sought help from officers in front of the 11th military circle about 3am on Sunday, saying she had fled from a taxi driver who assaulted her.
She said she took a cab from Soi Sai Mai 63 heading to catch a bus at the Bangkok Bus Terminal to go back to her hometown Sukhothai province. When passing near the military base, the driver assaulted her, she originally said, and stole her 2,350 baht.
It became complicated when Bangkhen police tracked down the driver from the license plate she gave and brought him in for questioning.
"We found so many dubious details," said Bangkok police chief Sanit Mahatavorn.
By Sunday the story had fallen apart, and she confessed to making it up.  She was charged with filing a false complaint.
Police said the fact that the number plate she cited matched that of a taxi was a coincidence.
The Bangkhen police chief responsible for the case said it was filed at the court Monday.
Wareenit on Sunday apologized to the taxi driver she had accused. Samachan Teerasomboon, 41, said he has been experiencing family turmoil since the news emerged.
"This kind of false claim strongly affects taxi drivers," he said. "I think we already have so many stories about bad taxis."