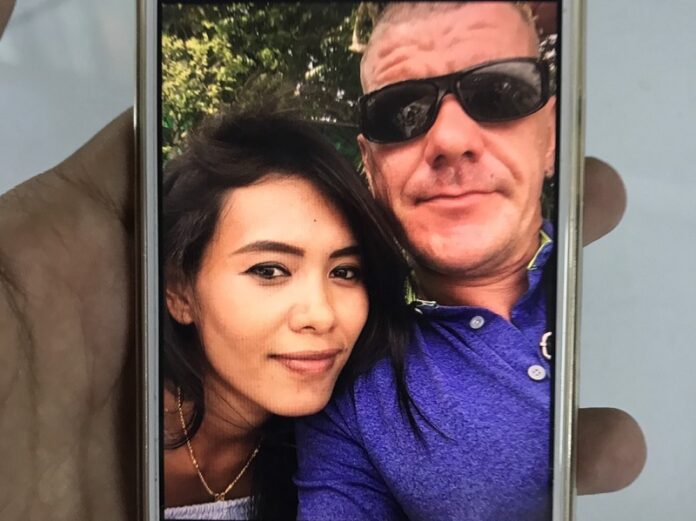 PHUKET — A German suspect in the murder case of a Thai woman was yet to be charged on Wednesday as he remained in the hospital.
Phuket police said Nico Papke, 36, rejected allegations he murdered his girlfriend when police on Tuesday brought him an arrest warrant at Vachira Phuket Hospital. Papke has been hospitalized since Sunday after he used a box cutter to slash his own throat as authorities attempted a raid on the rented house in which he had been staying.
"We have yet to arrest him since Sunday," said police Lt. Chanat Hongsitthichaikul on Wednesday. "We just tried to take him for questioning but he harmed himself when he saw the police."
Read: German Suspect in Murder Case of Thai Woman Slashes Self During Arrest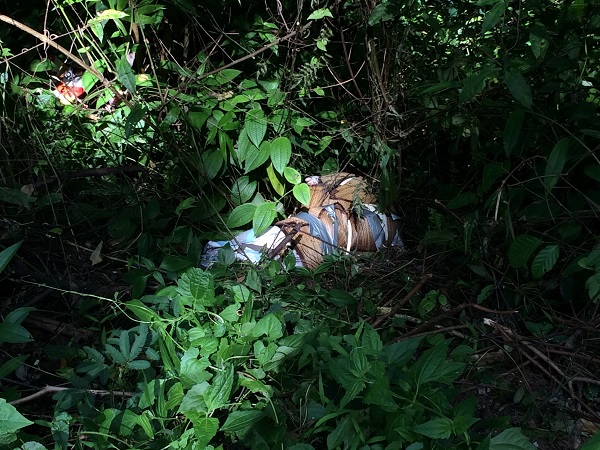 Chanat said police were prepared to charge Papke with murder and with concealing the corpse of his 35-year-old Thai girlfriend, Pitcha Namphadung once he leaves the hospital.
A doctor and a lawyer appointed by the German embassy agreed Papke had to remain hospitalized, Chanat said.
Papke became a suspect after Pitcha's relative on Thursday filed a complaint stating she had disappeared since July 1, prompting police to investigate. Days later, the German national also disappeared from the apartment in which they had stayed together.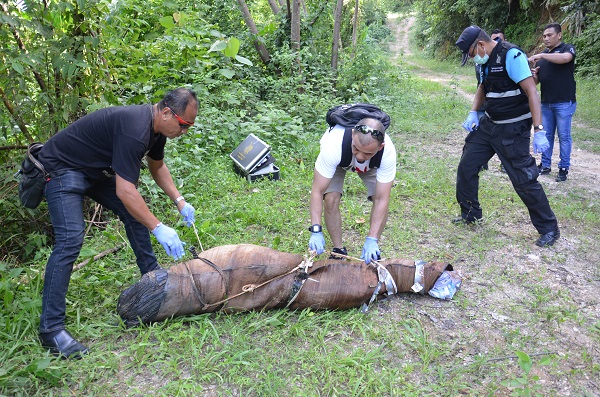 Police later learned Papke had rented a car before disappearing and a house shortly after. On Sunday, they tracked the GPS signal of the vehicle he rented and were led to Pitcha's body. The corpse – dumped by a roadside slope in a Phuket city jungle – was wrapped in a mat and presented a stab wound along with traces of assault.
Police said the arrest warrant allows authorities to monitor Papke at the hospital for 48 hours.