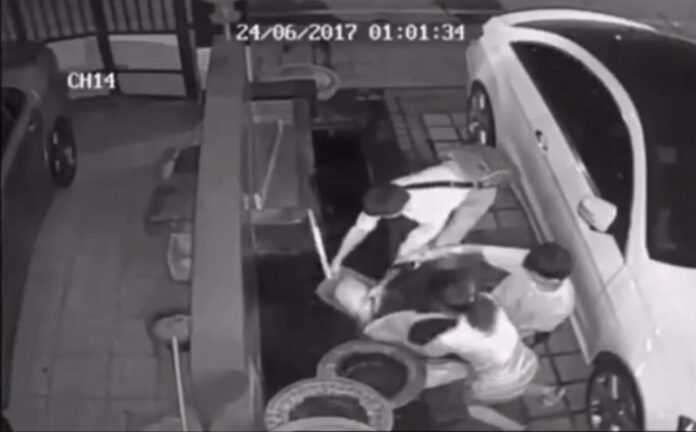 BANGKOK — A couple confessed Friday to the theft of 25 fish in two stints – four on one occasion and 21 on the other – last month because they were hungry.
Haeman Suchaleaw, 26 and Srisamon Lapluea, 34 were charged with larceny and brought to apologize to the owner of the nishikigoi, or koi, carps they stole and subsequently ate. The two admitted being among three suspects captured in the security camera footage which shows them taking dozens of fish from a concrete pond at 00:53am on June 24 in front of a shophouse in Soi Ladprao 101.
"We were walking around to sell keychains," said Haeman. "It was raining so we stopped to shelter ourselves there. We found them. We didn't have anything to eat so we took them."
The two said in tears that they grilled the koi fish and ate them with sticky rice.
Rawadee Kietkamchornpattana, 44, said she found out at about 8am on the same day when she went to feed the fish as usual. The owner said it is not about the price but the sentimental value, as she had kept them for more than 10 years.
The 21 fish from Rawadee's pond  stolen on June 24 were 20 Japanese carps and a Nile tilapia.
Another suspect, identified only as Jack, remains at large.
The couple confessed they had stolen four koi fish on June 21 from a pond in front of Promedia and Organizer company on Sukhonthasawat Road, also in Ladprao district.
Related stories: 
Cops Forced to Apologize to 'Hungry Prosecutor' for Not Taking Him to Restaurant