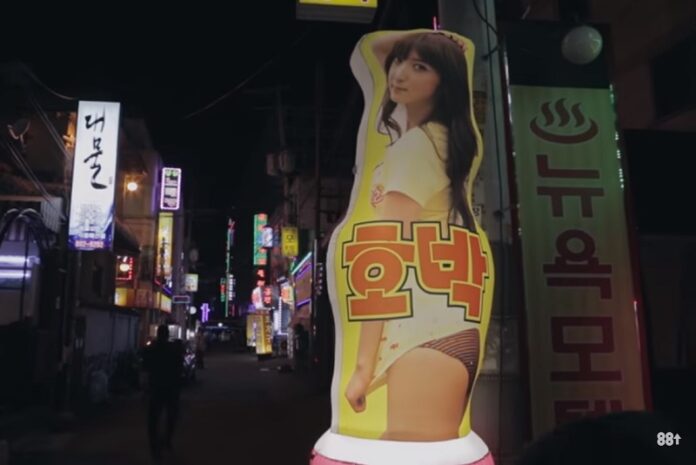 BANGKOK — Law enforcement officials announced Friday they have arrested a South Korean man suspected of involvement in trafficking of Thai women into South Korea's sex industry.
The Department of Special Investigation, or DSI, said that Kim Hyoung-joon was arrested Thursday at a Bangkok apartment building.
South Korean authorities in February arrested eight of its nationals in connection with the same operation and charged them with human trafficking. Thai investigators said the arrests led them to issue warrants for Kim and a Thai.
The statement said Kim is also being sought by South Korean authorities, who have warrants out for his arrest on multiple charges.
DSI, which is modeled after America's FBI, said it also received information from non-governmental organizations about the trafficking operation that duped Thai women into the sex trade by telling them that they would be offered jobs as traditional Thai masseuses in South Korea.
Once the victims arrived in South Korea, their passports were confiscated and they were forced into prostitution and kept under constant guard.
NGOs in Southeast Asia are instrumental in battling human trafficking and often work closely with police.
Thailand's military government has come under heavy scrutiny in recent years over the country's human trafficking problems. In 2014, the U.S. State Department demoted Thailand in its annual ranking of countries – based on their efforts in countering modern-day slavery – to the lowest "Tier 3" status, indicating a failure to combat trafficking.
The government instituted tougher policies after its 2014 demotion and last year was upgraded to "Tier 2" status in the U.S. report, indicating countries that do not meet minimum standards, but are making significant efforts to do so. Thailand's Foreign Ministry said in February that it had convicted 268 people for human trafficking in 2016, the highest number since the government began instituting tougher policies.
Story: Kaweewit Kaewjinda