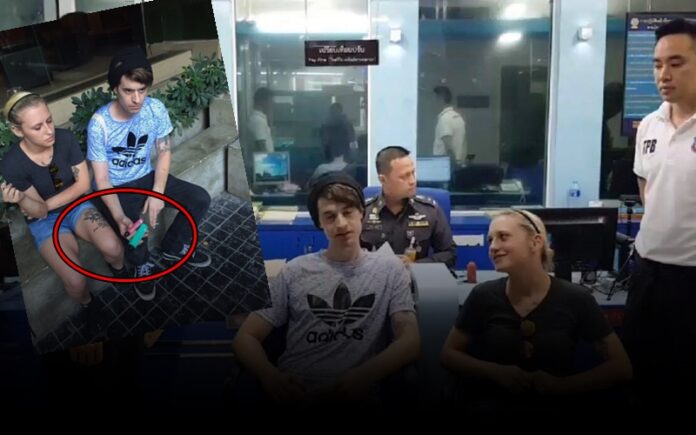 BANGKOK — Two Americans who were caught tagging signposts, phone booths and other property on Silom Road were caught in the act and fined for vandalism, police said Friday.
Americans Zachary Bruce Beiser, 29, and Jessie Christine Jones, 22, were arrested Thursday afternoon for leaving tags in mint green and pink paint after a video of them scribbling on poles and electrical boxes went viral a day earlier.
"After some good citizens sent us the video, we went down to that area to look for them," police Col. Netiwit Thanasitnikitul said. "It didn't take very long. We found them with the markers in their hands."
Netiwit said the farangs apologized for the vandalism, which they were fined 3,500 baht apiece at Thung Maha Mek Police Station late Thursday. "Maybe in their home country they're not so strict about it," he said. "They got carried away on their vacation."
The pair were arrested Thursday afternoon according to tourist police.
On Wednesday, Facebook user Vorathep Charoenpornpanich posted a video where Beiser and Jones along Silom Road as they scrawled random letters using Montana Colors brand Street Dabber paint.
The incident comes less than a month after the fining of another American duo, two Californian men for posting photos with their pants down at Wat Arun for their "Traveling Butts" Instagram account.
A Facebook account appearing to belong to Beiser lists him as being from Atlanta, Georgia. In 2016, A newspaper just outside Atlanta reported in 2016 that a Zachary Bruce Beiser was arrested on suspicion of driving under the influence for driving erratically because of something he said he heard on the radio.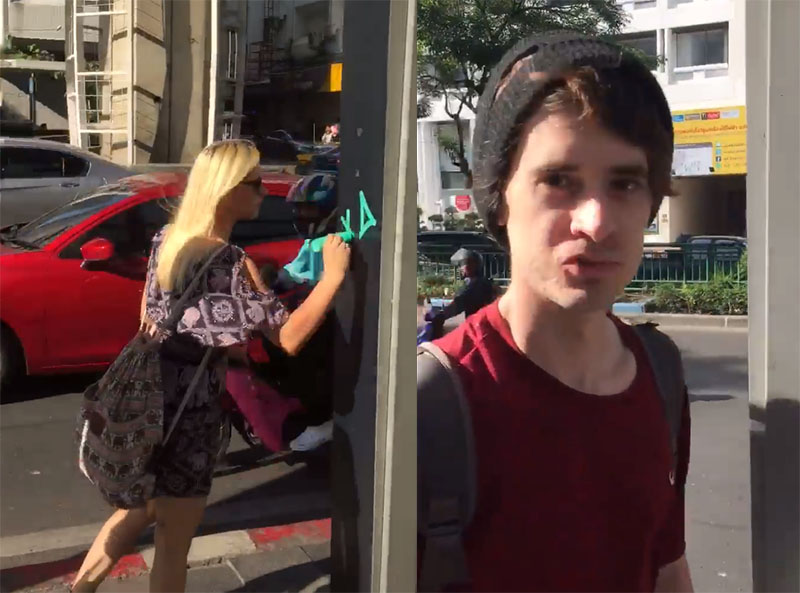 Related stories: