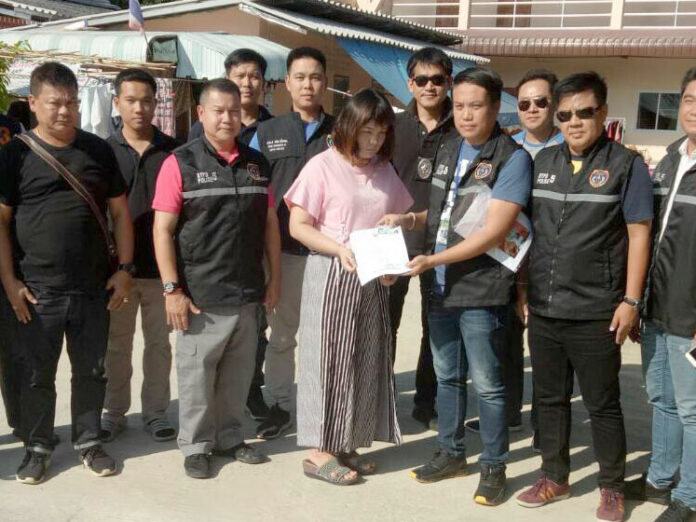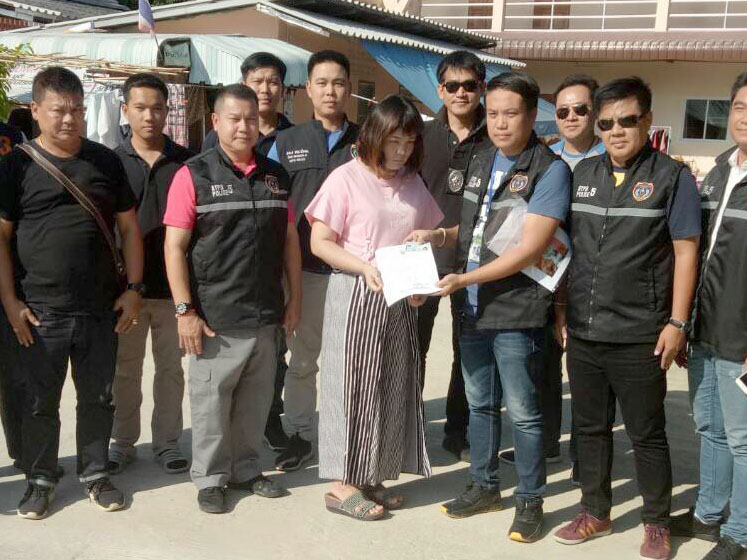 PHITSANULOK — Police are still looking for the voyeurs and participants in a Line group where acts of sexual violence, including the abuse of a toddler by his mother and stepfather, were trafficked.
Nearly two weeks after police arrested the alleged ringleader of the illicit chat group, the officer investigating the case said they have yet to track down other members despite tracing financial records, contacting the messaging app and trying to identify people from sex videos posted in the group.
"We will try to identify them, which is still in the investigation process," Police Lt. Col. Pakphum Prapsriphum of Phitsanulok Police Station said Monday morning. "That's where we're starting. Hopefully from them we can then identify the other members in the group."
The case broke early December when police arrested a man and woman on suspicion they filmed themselves sexually assaulting a three-year-old boy in exchange for 400 baht.
Pathumporn Mongkornchaiya, the group admin who paid the parents 400 baht to abuse the toddler and was arrested Dec. 14, told police she was working at the behest of other unidentified parties.
Read: Admin of Toddler Line Sex Group Arrested
Police said that identifying people from their Line usernames was nearly impossible, so officials started by looking for those seen in live sex clips posted to the group.
Pakphum said police had already contacted Line to access their servers in Japan in hope of information to identify the group members.
Another place police were investigating was the account to which Pathumporn transferred from Pathumporn.
"I don't believe it was her main job," Pakphum said, describing the nature of Pathumporn's work, "but a way for her to earn extra money."
Pakphum said him and his team believe that the group consists of Thai nationals.
"It's a closed group, like a fanclub for people who are into these things and want to see live videos," he said. "It was mostly under the radar until a child was involved, then it went viral and became illegal," he said.
Pakphum said the Line group had a secret Facebook group which posted similar content.
"To gain access to the group, you have to know someone in it and transfer money before you can be added," Pakphum said.
Related stories:
Police Still Looking for 'Toddler Rape' Line Group Admin
Both Parents Charged Over Line Group Toddler Rape