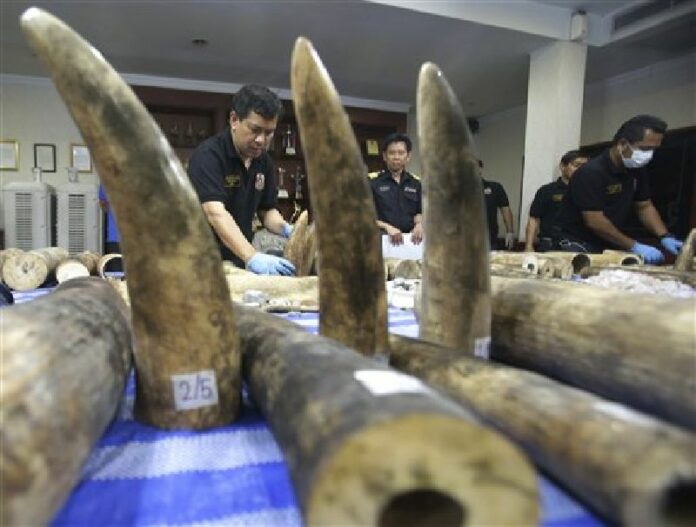 BANGKOK — Police have arrested a suspected kingpin of wildlife trafficking who allegedly fueled much of Asia's illegal trade for over a decade.
Police say Boonchai Bach, a 40-year-old Thai man of Vietnamese descent, was arrested Friday in a northeastern border province in connection with the smuggling of 14 rhino horns worth more than USD$1 million from Africa into Thailand last month in a case that also implicated a Thai official and Chinese national.
He denies the charges against him.
Boonchai allegedly ran a large trafficking network on the Thai-Laos border that spread into Vietnam. According to the anti-trafficking group Freeland, he and his family played a key role in a syndicate that smuggled poached items including ivory, rhino horn, pangolins, tigers, lions and other rare and endangered species.