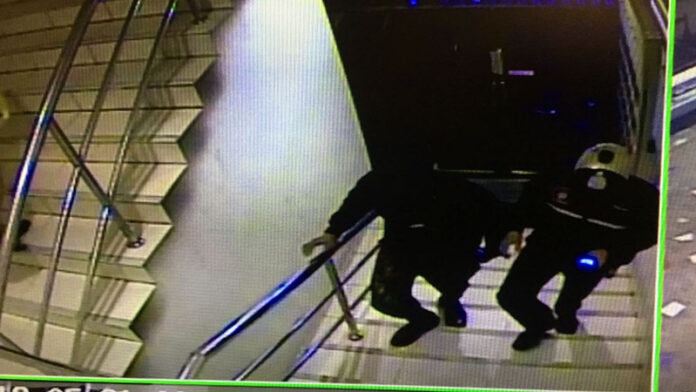 PATTAYA — A policeman and another man accused of raping and extorting a woman for money while wearing police uniforms turned themselves in Monday, authorities said.
A policeman and a citizen turned themselves in to Pattaya police after a 22-year-old woman reported she was assaulted Saturday by two men dressed as police who demanded 30,000 baht from her.
"They turned themselves in just now," Col. Apichai Krobpetch, Pattaya police chief said Monday. "One of them is a Nong Prue policeman and one is a civilian."
Police have not released the names of the two men. Apichai was referring to the Nong Prue sub-district in Bang Lamung district, east of Pattaya City.
The woman said two men in police uniforms invaded her apartment Saturday, adding that they would arrest her if she refused to have sex with them.
"He said, 'I'll talk to the police so you wont get [prosecuted]. But, what will you give me in return?'" the woman said Sunday at Pattaya Police Station. "I said, 'If I do it with you, nothing will happen to me, right?' After, he said I had to find 30,000 baht or face jail."
The two men allegedly entered her apartment and locked her in the bathroom, saying that one of her friends was a drug dealer and demanded cash. She said she only had 2,700 baht and offered him that.
The woman said she was then taken to a nearby motel she could not identify where she was sexually assaulted by both men under threat of prosecution and further extortion.
Khaosod English does not identify victims of sexual violence.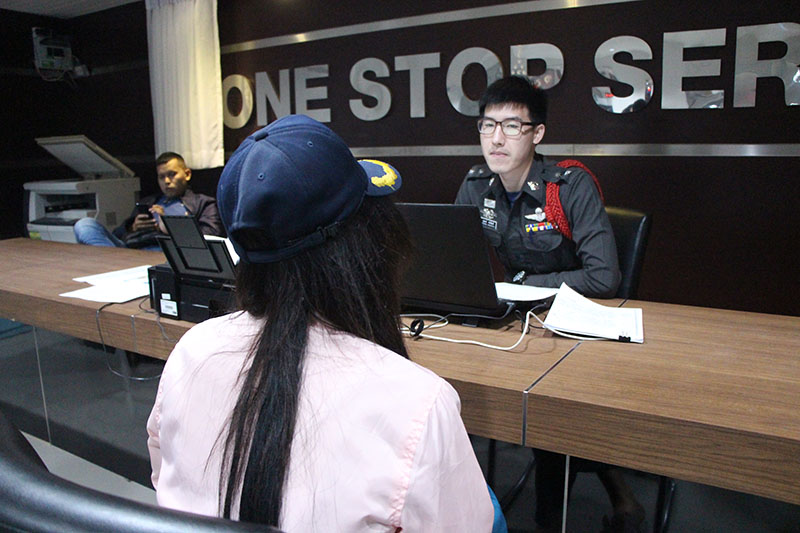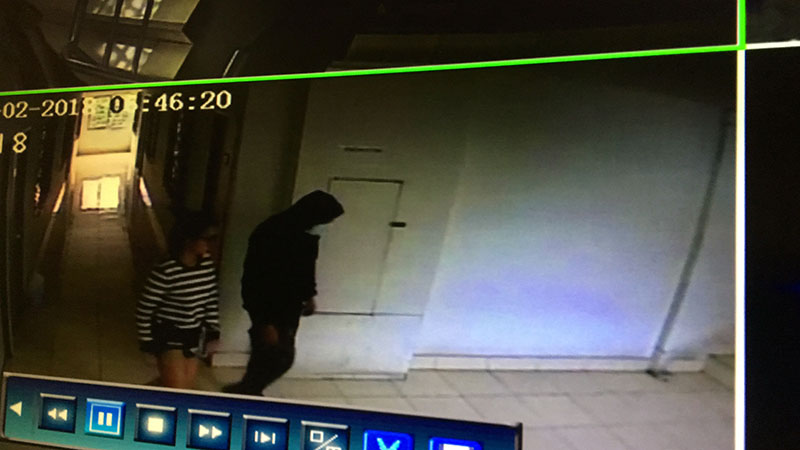 Related stories:
Third Woman Alleges Attempted Abduction by Pattaya Cops
Pattaya Cop Remains Free Week After Alleged Rape
Pattaya Policeman Denies Raping, Extorting Bar Worker
Pattaya Cops Accused of Kidnapping, Raping Masseuse Freed on Bail