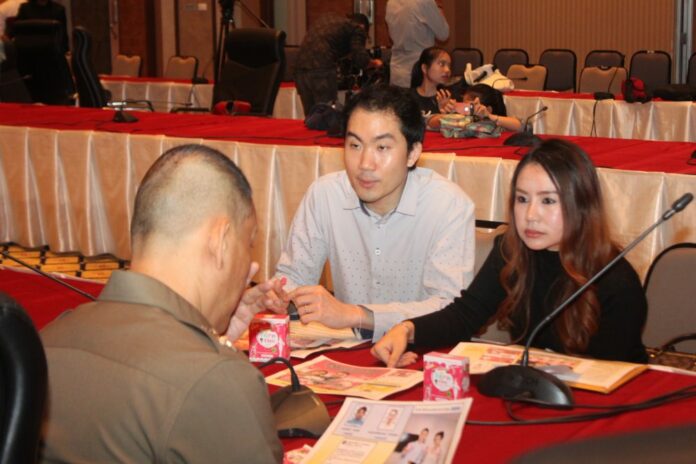 BANGKOK — A doctor and his celebrity wife responded to police summons Tuesday to explain why they endorsed an unapproved diet product.
Piyapong "Mhor Bond" Howilailak, a licensed plastic surgeon on reality TV show Take Me Out Thailand and his wife Paweena "Nampeung" Namsongkhram turned themselves into police Tuesday to explain why they endorsed unlicensed Magic Skin diet supplement product Fern Cleo.
"My wife signed up to be one of the resellers. I was just helping my wife sell them," Piyapong said. "I checked for an FDA in the website and it said it was safe."
Both Piyapong and Paweena had appeared on the Facebook Live stream of another celebrity, Kasit "Ying Yuay" Worachingtan, where they endorsed Fern Cleo.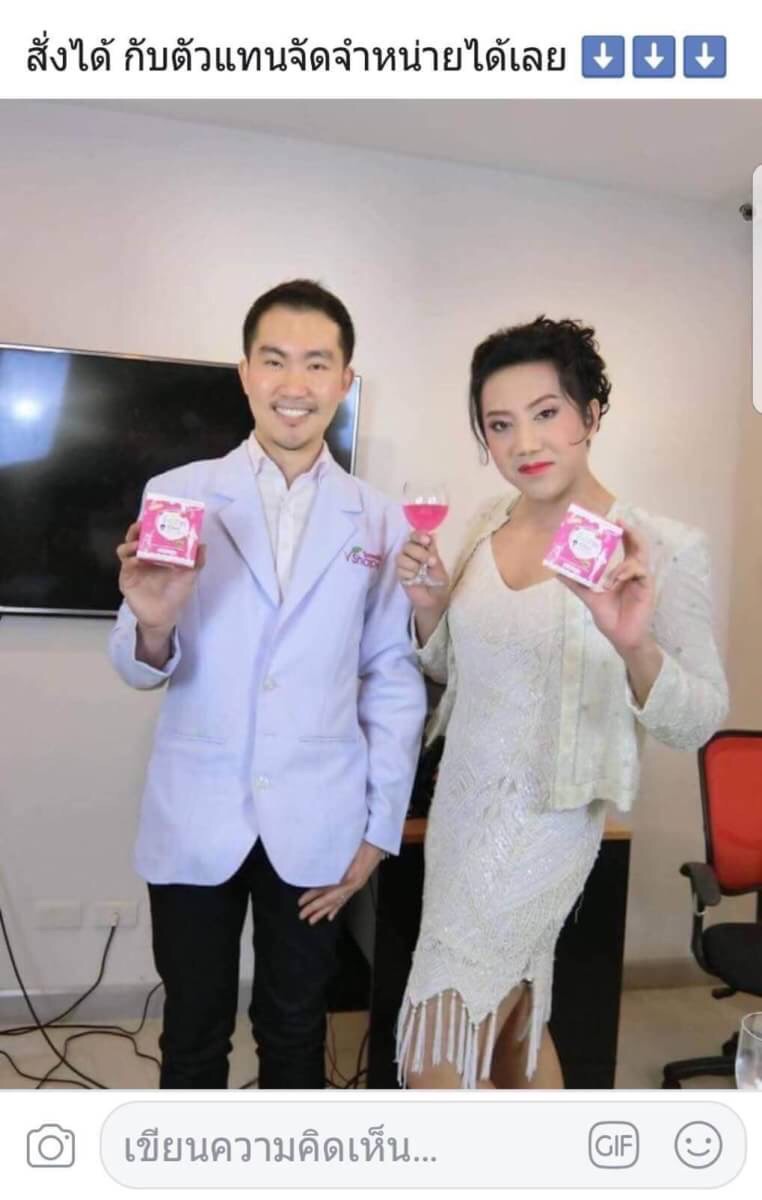 "They just wanted us to join their live [steam] for fun," Paweena said. Piyapong said he got roped into the livestream with his wife that day, but that he was not hired by Magic Skin to be an endorser.
Paweena said she was also a victim of the pill. She said she took them for a week and lost a kilogram but did not feel any side effects.
Police said Piyapong's public status as a doctor on the reality show caused many to believe his endorsements.
"Doctor Bond has a lot of social media followers and is a medical professional, which made many people believe that the product was safe," Lt. Gen. Weerachai Songmetta, police spokesman, said Sunday. "As a doctor he might be liable for breaching medical ethics, too."
"The ingredients are really good. It nourishes your skin and brain and all the ingredients are natural," Piyapong is heard saying in a recording of the Facebook Live. "Children and adults alike can eat it since it's safe for sure."
Police have also issued a summons for seven people suspected of operating Magic Skin, separate from the 59 celebrity endorsers of the brand.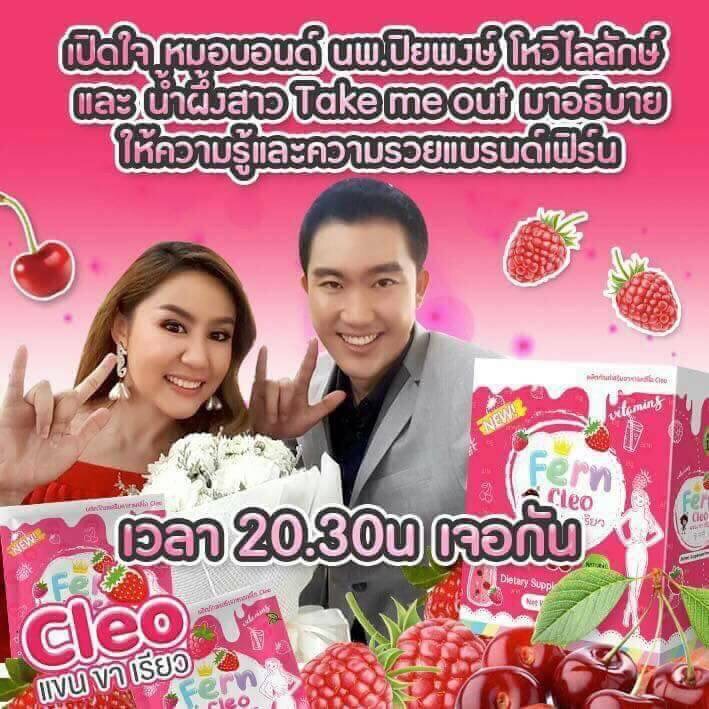 Related stories:
Celeb Sues for Fake Endorsement After Diet Pills Kill 4
Celebs Say They Were Fooled by Fake Makeup Firm
9 More Celebs Summoned for Advertising Fake Cosmetics