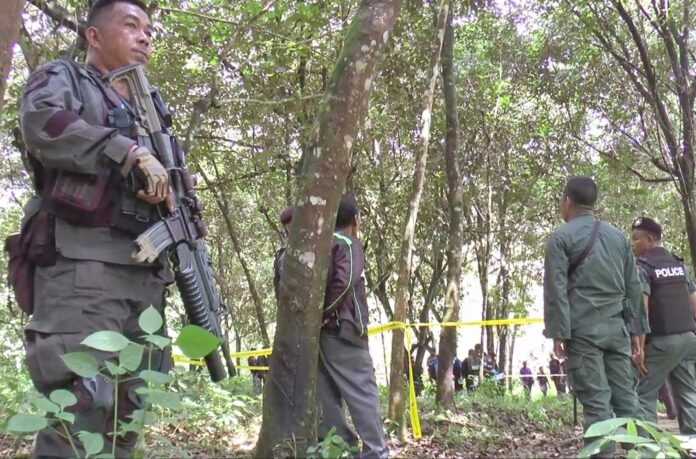 NARATHIWAT — Four villagers were shot dead in the country's south in another case of violence in the insurgency-wracked region, police said.
Police Maj. Gen. Manas Siksamat, police chief of Narathiwat province, said the killings happened Thursday while the victims were gold panning at a river running through a rubber plantation.
He said the victims, all male, were discovered Thursday night and their bodies were riddled with bullet wounds.
Thailand's three southernmost provinces of Narathiwat, Yala and Pattani have been plagued by a Muslim separatist insurgency that has claimed the lives of more than 6,500 people since the violence escalated in 2004.
The victims had Muslim names and one was 16 years old.
Police said they are investigating whether the violence stemmed from personal conflict or was connected to the insurgency.