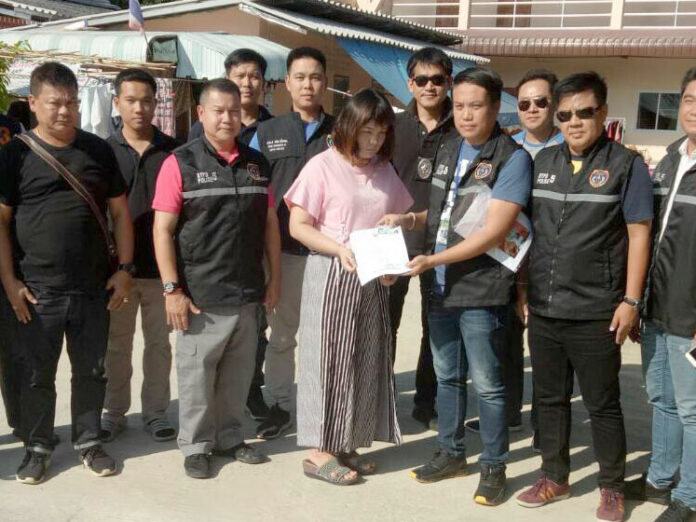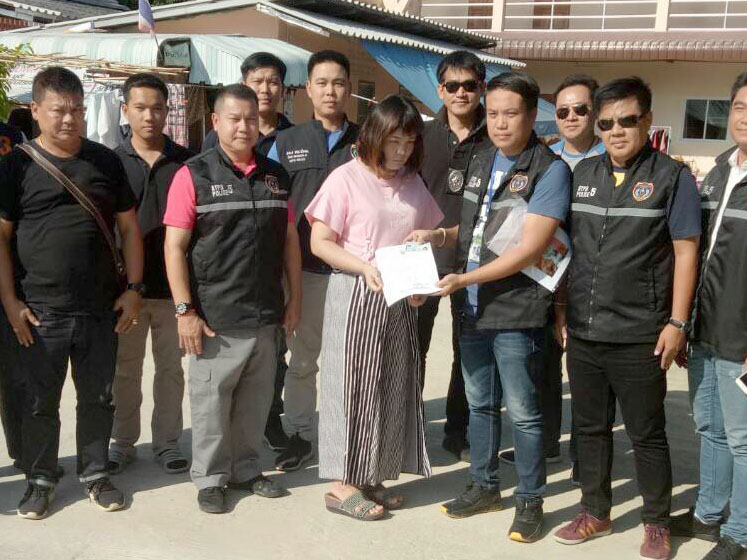 PHITSANULOK — The voyeurs of a Line group where a toddler was raped on live camera will not be prosecuted, but the admin is awaiting a court sentence for various charges including human trafficking.
In December, Pathumporn "Ae" Mongkornchaiya, 27, was arrested for paying the parents of a toddler to rape their child on camera. While Pathumporn has been convicted and awaits sentencing for her crimes, the police who had vowed to locate those who watched now say they've given up and decided they did not break any law.
"According to the law, people who were watching do not fall in the category of criminality," Col. Songpol Sangkasem of Phitsanulok Police said. "Only those who profited from collecting member fees and paying for the content can be prosecuted."
Read: Search on for Members of Toddler Sex Video Line Group
Songpol said that although police had asked Line for help identifying the group's members but dropped the investigation after deciding they could not be charged.
Pathumporn was convicted of trafficking a minor, uploading obscene content and violating the Child Protection Act. She faces up to 25 years and three months in prison and a fine of 2.13 million baht.
"It's out of the police's hands. She's in between court procedures now," Songpol said.
Related stories:
Search on for Members of Toddler Sex Video Line Group
Admin of Toddler Line Sex Group Arrested
Police Still Looking for 'Toddler Rape' Line Group Admin
Both Parents Charged Over Line Group Toddler Rape