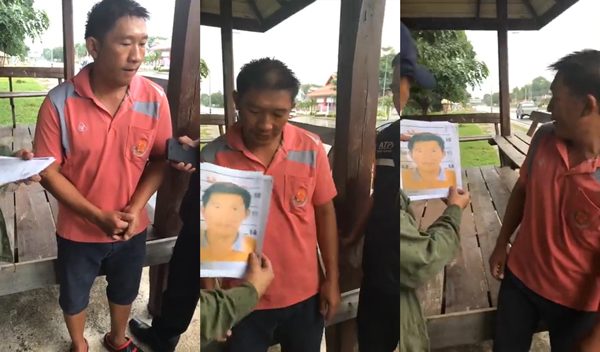 TAK — A former village headman was arrested Friday as the prime suspect in the rape of a Hmong woman who allegedly committed suicide after the assault in Lampang province.
Police identified Noppadol Nawaariya, a former village headman in Tak province's Phop Phra district, as the main suspect in the rape of the 22-year-old woman in the north of Thailand. After allegedly being sent videos of the assault, the woman attempted suicide Sunday by ingesting poison. She died Wednesday, four days after being admitted to hospital.
"I wanted to turn myself in so the truth could come out," Noppadol, 42, said in a live video of the arrest. He said Friday that though the two had sex, it was consensual.
Atchariya Reungrattanapong, who runs the Help Crime Victim Club – a Facebook page that acts as a watchdog to help investigate crimes – pointed the finger at Noppadol after the woman identified him as the assailant in a suicide note to her family.
According to Atchariya, Noppadol entered the woman's apartment under the guise of selling herbal medicine and then raped her. He then allegedly sent her and her social circle footage he recorded of the assault in an effort to shame her.
Before Thursday's funeral, her mother tearfully dressed her body up in a traditional Hmong costume. Grieving friends and family members attended the ceremony. Her parents knocked on her coffin and said there was nothing to worry about now. They thanked Atchariya for his investigation.
"I want Noppadol to ask for forgiveness from my daughter's corpse," her father said.