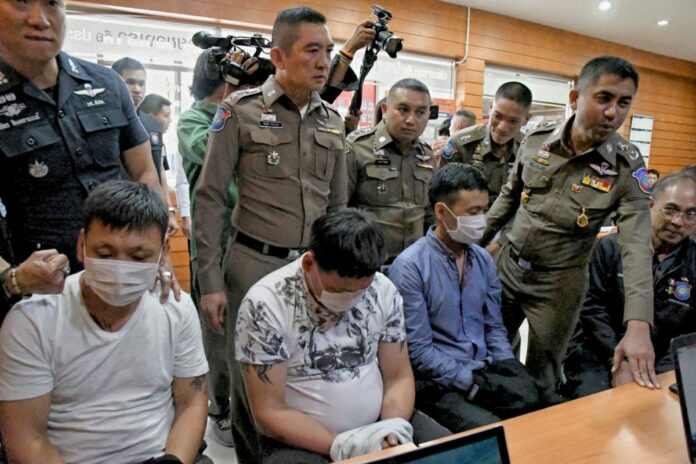 BANGKOK — Three Mongolian men were charged with pickpocketing and credit card fraud Thursday after being arrested at BTS Chit Lom.
Okhinsuren Bayarsaikhan, Tseddenbal Oyunbold and Indermaa Ganbold, all in their 30s, were accused of stealing 300,000 baht in various currencies from tourist areas last month, much of which allegedly went to purchasing iPhone Xs. They have been charged with pickpocketing and credit card fraud.
Police arrested the trio near BTS Chit Lom on Wednesday and seized US dollars, Euros, Thai baht, Australian dollars and Korean Won worth about 100,000 baht.
Tourist Police Deputy Commissioner Maj. Gen. Surachet Hakpal said Thursday that the gang consisted of five Mongolians who entered the country July 18. Two returned home July 26 with the iPhone Xs.
Credit card fraud is punishable by up to five years in prison and a fine of 100,000 baht.
Related stories: