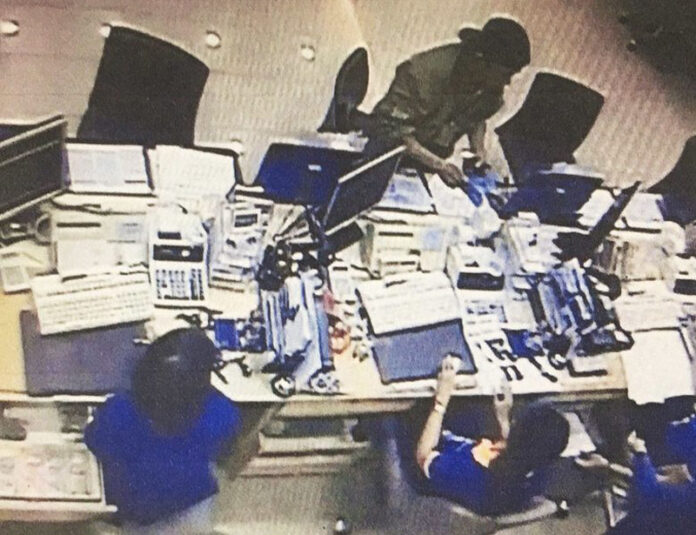 BANGKOK — A man accused of holding up a Bangkok Bank branch using a fake bomb was charged with robbery Monday.
Chayan Malithong, 40, walked into a Bangkok Bank branch Sunday evening at Big C Extra on Ramintra Road in the Bang Khen district with a piece of metal wrapped in black tape, police said. He left with more than 50,000 baht and but was apprehended when he attempted to flee.
"We've charged him with robbery for now. As for bomb-related charges, we will have to investigate first but for now the case will proceed normally," Police Lt. Col. Nirtuchpol Yothamat said by phone Monday.
Usawadee Nahuaytong, the teller Chayan held up, told police that she was working regularly when Chayan walked up and handed her a note that said "Put the money in the bag. I'm taking it. I have a bomb. Sit quietly."
Then Chayan allegedly pulled out his contraption, handed her a blue plastic bag and said, "Put the money in the bag or I'll pull the pin."
Usawadee then said she quickly handed over 55,760 baht to the man, who ran out of the branch. A passerby yelled out in alarm, causing shoppers to panic and several people to restrain the man. Police then arrested Chayan, who they said seemed inebriated and could not answer questions properly.