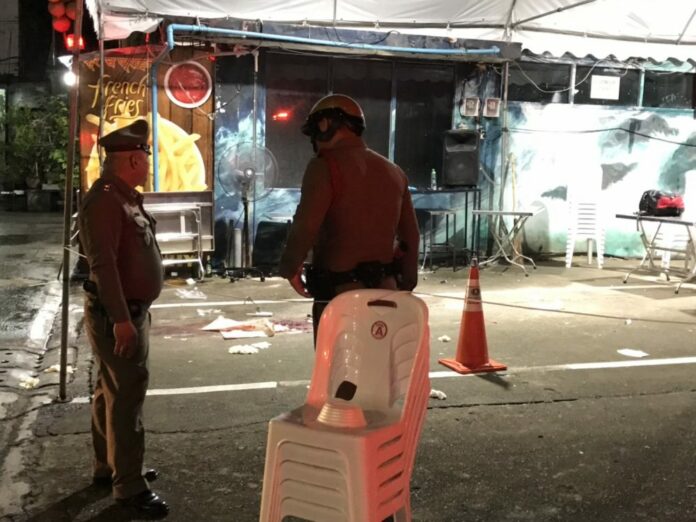 BANGKOK — Police on Monday were looking for the shooters who killed a tourist in a street gunfight in central Bangkok.
Police said the incident occurred at about 8:30pm on Sunday at a parking lot of the Watergate Pavillion shopping mall in Ratchathewi district. The Indian victim died in a hospital after being caught in the crossfire.
Update: 1 Arrested in Parking Lot Shootout That Killed Tourist
Four others – two Thais, an Indian and a Laotian – were also injured by stray bullets. All were hospitalized.
Maj. Gen. Senit Samramrat, metro police division 1 commander, said investigators found rounds of handguns and assault-rifle shells nearby, adding that a preliminary investigation suggested a gunfight between street gangs.
Julie Sawangarun, a mall tour guide, told police a group of Indian tourists were about to get into a bus after dinner at the mall when about 20 teenagers holding guns, knives and wooden sticks ran out of a bar into an alley next to the scene. She said three other men with rifles followed them and started shooting toward where the tourists were waiting.
Correction: The previous version of this article said two foreigners were killed and five people injured. In fact, an Indian tourist died and four others were injured.