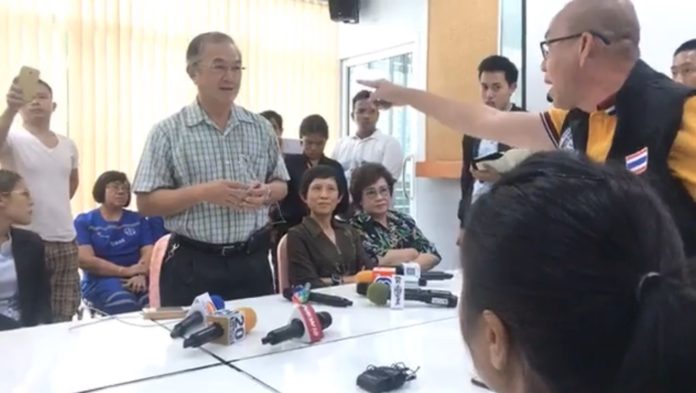 BANGKOK — The husband accused of fatally attacking his wife with acid has been arrested, while the hospital under fire for refusing to treat her denies she was in an emergency condition when they turned her away.
Police arrested Kamtan Singhanat on suspicion of murder Sunday night in Nakhon Sawan province, where he fled after allegedly killing his wife Chorladda Tarawan, 38, by splashing her face with acid.
Police spokesman Col. Krissana Pattanacharoen said Sunday that after killing his wife in a jealous rage, he escaped to stay with a friend in the central province's Banphot Phisai district. Kamtan, 50, arrived at Ta Kham Police station just after midnight and was to be questioned Monday afternoon.
Read: Woman Dies After Hospital Refuses to Treat Acid Attack by Husband
After the early morning attack, Chorladda's 12-year-old daughter Techinee took her by taxi to the Praram 2 Hospital at 5am, where she alleges nurses refused to render aid and forced her to take another taxi to Bangmod Hospital.
Atchariya Reungrattanapong, who runs the victim advocacy group Help Crime Victims Club and is representing the family, filed a complaint against the hospital with the Health Ministry.
"This isn't the first case. Tens of thousands of people die nationwide when they're refused care at private hospitals," Atchariya said.
At the ministry, he met with Praphas Jittasirinuwat, the deputy director of Health Service Support.
Praphas reiterated that patients can be admitted to any hospital emergency room and have their bills waived for the first 72 hours, and that Praram 2 Hospital would be investigated.
A Sunday news conference organized by the hospital fell apart after it turned into a shouting match, with the family disputing the hospital's version of events.
Peera Kananuwat, hospital executive told reporters that the hospital refused to treat or admit Chorladda because she was not "in an emergency condition."
Peera said that Chorladda came running into the hospital through the back door of the emergency room around 5am with toothpaste all over her burns. The nurses told her to wash it off her face herself, he said.
He then said that a check of Chorladda's vitals found they were okay, and she was therefore ineligible for emergency services.
"All her vital signs were regular. She had no fever, 130/80 blood pressure, 80 heart beats per minutes and 20 breaths per minute," he said. "Therefore, she did not fall into the category of a medical emergency."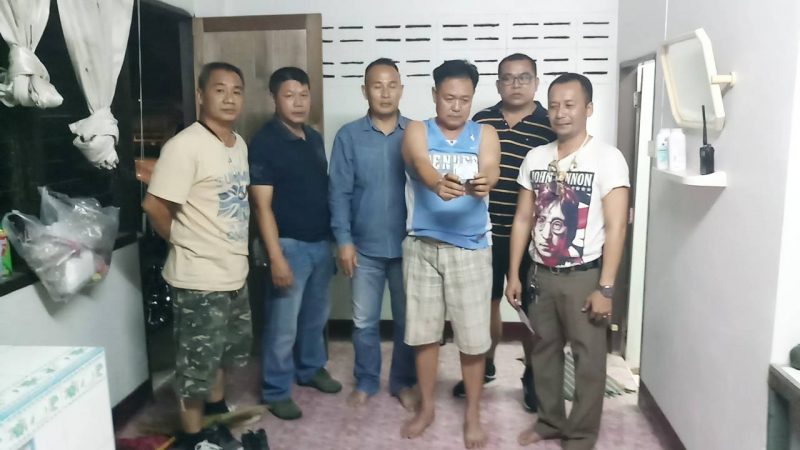 He also said the burns were only first-degree chemical burns. Though the hospital would have admitted her, he said, it found her public healthcare benefits were linked to Bangmod Hospital. The hospital is about 10 minutes away by car. It didn't arrange an ambulance for her.
"The host hospital is supposed to send an ambulance to pick her up, according to social security rules. But there are always problems between hospitals, so it takes a long time, so we recommended that since she was in pain, she should go use her social security benefits by taking a taxi. At that time, she was still able to talk to us," Peera said.
Peera said that nurses wheeled Chorladda to the taxi in a wheelchair. Her daughter said that was not true, that her mother was slumped on the floor and people had to carry her.
Atchariya and the family exchanged heated words with Peera, especially regarding the discrepancies between the two stories.
"Don't go back on your word. You are a heartless monster. I'll see you in court!" Atchariya said to Peera and Wallapha Chaiyamanowong, a Praram 2 Hospital doctor also present Sunday.
"Are you going to let me talk or not?" Peera said while giving a thumbs-up to Atchariya.
"My little sister is dead. Don't just say things to get yourself out of trouble," an unidentified family member yelled while sobbing. "Fucking shitty hospital!"
Clarification: An earlier version of the story stated that Chorladda was declared dead upon arrival at Bangmod Hospital. However, the taxi driver who took her there has since told police she was still slightly conscious.
Related stories:
Woman Dies After Hospital Refuses to Treat Acid Attack by Husband