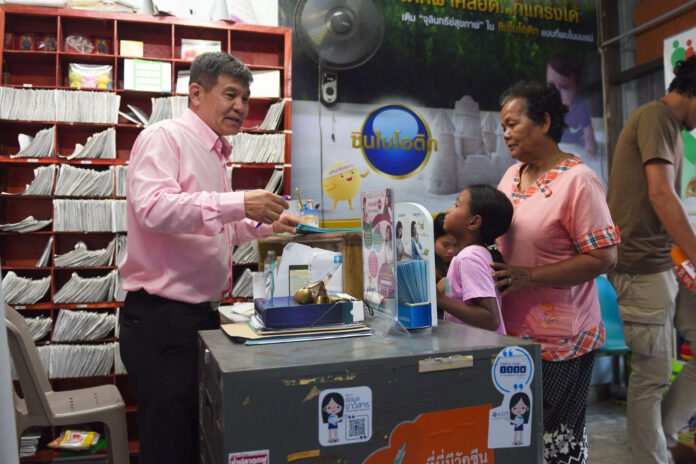 NAKHON SAWAN — Upward of 50 women have accused a gynecologist of sexually abusing them in the central province of Nakhon Sawan, an attorney representing them said Wednesday.
Attorney Saranya Wangsookcharoen said scores of women have come forward with claims that Chakkaphong Leelaporn assaulted them at his clinic after a 29-year-old woman accused him of rape last week. The doctor maintains he did nothing wrong.
"The numbers are around 40, 50 and are stabilizing. Everyone is willing to come forward to talk to the police," Saranya said by phone Wednesday.
The doctor was back to work this week at the Dr. Chakkrapong Clinic after he was questioned by police Friday and released without charge. Police say they are investigating.
Saranya, who dispenses legal advice online as Lawyer Nida, said she took six of the accusers to Royal Thai Police headquarters to give testimony to the police. Accompanying them was Panadda Wongpoodee, the head of the women's advocacy group who brought the case to Saranya's attention.
"Many are upset and depressed. They're afraid of being unsafe," Panadda said.
Panadda said the team has been gathering evidence and the victims hail from Nakhon Sawan and Bangkok. She said their statements implicate the doctor in inappropriate behavior stretching back to 2012 and include varying degrees of sexual assault.
Saranya said the team would bring any further claims of abuse to the police.
Read: OB/GYN Accused of Raping Patients in Nakhon Sawan
Press and advocates descended on the clinic Tuesday to interview Chakkrapong, who defended his actions as a misunderstood form of folk healing.
"It's all a misunderstanding," Chakkrapong said, when asked why many women had come forward with sexual abuse allegations against him. "During checkups, I have to insert my finger or fondle the breasts. It's my own medical procedure. I'm not a skilled doctor so have to use this way to heal them."
Chakkrapong admitted to paying 300,000 baht to the 29-year-old patient because he wanted her to drop the case.
"I love all my patients. Not in an adulterous way, but in a caring way," he said. "I call all my patients 'baby' without bad intentions. By nature, women like gentleness too."
Chakkrapong also said being a doctor "does not make him rich," that he drives an old motorcycle and treats both Thai and foreign patients.
Atchariya Reungrattanapong, who runs the online Help Crime Victim Club, was also present at the clinic Tuesday to give his two cents on what went down. Atchariya said that there was a possibility the former patient consented to sexual acts and then later demanded money from the doctor.
"That's just his opinion. Everyone has their right to have an opinion, but not everyone has access to the facts," Saranya said in response.
Related stories: