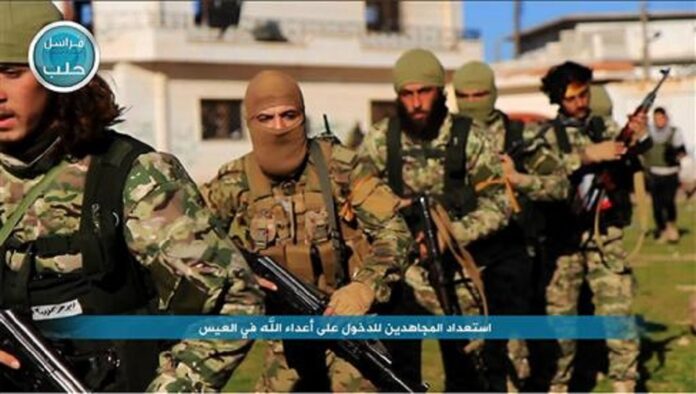 BEIRUT — Some Syrian opposition groups have adopted methods of abuse similar to those employed by the government of President Bashar Assad, Amnesty International said in a new report Tuesday that documents a "chilling" wave of torture, abductions and summary killings in insurgent-controlled areas.
The report is based on interviews with some 70 individuals living or working in the northern provinces of Idlib and parts of Aleppo, areas controlled by insurgents.
The abuses were committed over four years by five armed groups, including some backed by the United States and other regional powers, and al-Qaida's branch in Syria, Amnesty said.
"While some civilians in areas controlled by armed opposition groups may at first have welcomed an escape from brutal Syrian government rule, hopes that these armed groups would respect rights have faded as they have increasingly taken the law into their own hands and committed serious abuses," said Philip Luther, director of Amnesty's Middle East program.
The report documents at least 24 abductions of activists, ethnic and religious minorities, as well as three children, two of whom remain missing as of last week.
Amnesty also documented summary killings by gunfire, some in public, of pro-government fighters, which it said constitute war crimes. It called on international backers to cease arms transfers to groups implicated in abuse.
Some people were abducted because of their criticism of the armed groups or simply for playing music. Media activists reported receiving threats for critical reporting. Some said they were suspended for hours from their wrists or were squeezed into a tire with their hands bound behind their backs and beaten, methods of torture also used by the Syrian government.
One of the groups, Ahrar al-Sham, said in a letter that it would like to meet with Amnesty to clarify the issues. It did not respond to the allegations.