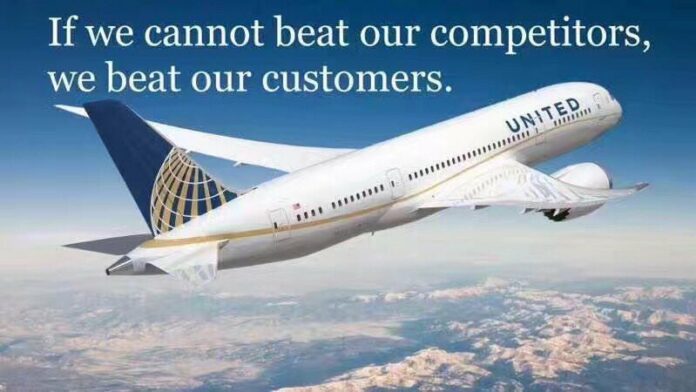 CHICAGO — A day after viral videos of a bloodied man being dragged off an overbooked United flight by aviation security fueled criticism of the airline, Twitter users are using the platform to poke fun at the airline's tactics.
"We overbooked but you pay the price," "We Put The Hospital In Hospitality" and "We'll drag you all over the world" are among the faux slogans being offered up on social media under #NewUnitedAirlinesMottos.
Read: Video of United Airlines Passenger Getting Dragged Off Flight Sparks Uproar
United had offered vouchers worth $800 to anyone who would volunteer to give up their seat on the flight Sunday, but found no takers. Dictionary maker Merriam-Webster says online searches for the definition of "volunteer" jumped 1,900 percent Monday.
United Airlines' parent company CEO Oscar Munoz says he's "upset" by the incident but believes his employees took the right action.
We can re-accommodate you the easy way… or the hard way #NewUnitedAirlinesMottos pic.twitter.com/5h0IVBZM6g

— Jim MacD (@jim_macd) April 11, 2017
#NewUnitedAirlinesMottos #flight3411 meet the new Head of Customer Service @united pic.twitter.com/XJaOUkt6Y5

— Vincent OuYoung (@vouyoung) April 11, 2017
https://twitter.com/GAMEINGDENG/status/851654382516961281
It's true. #NewUnitedAirlinesMottos #UnitedAirlines #united #doctors pic.twitter.com/spFaZw3iU8

— Mr. X (@TradeWithMrX) April 11, 2017
All Seats Are Now Available#NewUnitedAirlinesMottos pic.twitter.com/Uc1DGLhIZO

— Prez Agent Orange (@przagentorange) April 11, 2017
Fly the Friendly Skies #NewUnitedAirlinesMottos pic.twitter.com/RUedSrjW1p

— Marie (@7eights2nine10) April 11, 2017
https://twitter.com/guibotaro/status/851766153647140864
Getting ready to fly @united #NewUnitedAirlinesMottos pic.twitter.com/8CNxPJ2EEK

— Henners (@henry_shaw) April 11, 2017
"we want you to volunteer" #NewUnitedAirlinesMottos #friendlyskies pic.twitter.com/VmEk0DruIr

— Rouk (@LegitRouk) April 11, 2017
#NewUnitedAirlinesMottos
Volunteer, or we'll make you volunteer pic.twitter.com/K4kXgaB7Kq

— Fabian (@itsFabian) April 11, 2017
Forget #NewUnitedAirlinesMottos Check out Southwest's pic.twitter.com/snfC9LDJv8

— Cathy (@ubeuillbeme) April 11, 2017
https://twitter.com/stuart221r/status/851766101306335232
#NewUnitedAirlinesMottos On our flights everyone's taking about Fight Club. pic.twitter.com/YqpwBtiIqu

— David Miller (@MadDavidMiller) April 11, 2017
#NewUnitedAirlinesMottos If It's Overbooked We'll Make Room #United #UnitedAirlines #BoycottUnitedAirlines #boycottunited #NeverFlyUnited pic.twitter.com/QBamkJgdQZ

— MikeyMillionz (@mikeymillionz84) April 11, 2017
I Made It On The Plane #NewUnitedAirlinesMottos pic.twitter.com/jyR5A7W8A5

— jesper thompsen (@Iogout) April 11, 2017