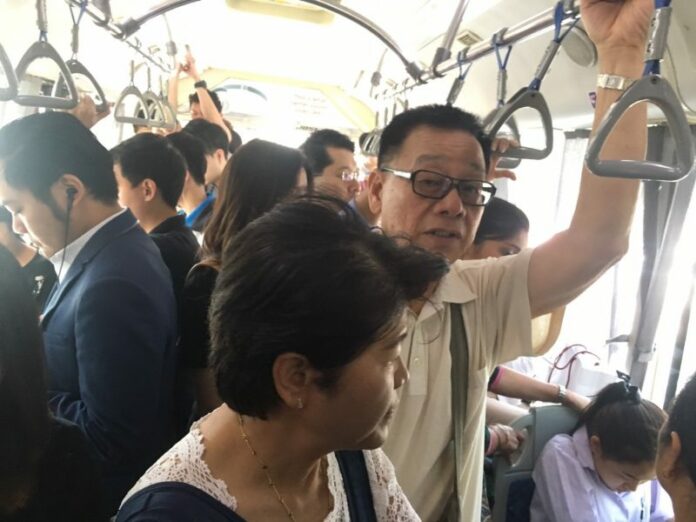 BANGKOK — In sandals and socks, Kamhaeng Lhorketsuwan, and his front backpack-wearing wife Nantana Lhorketsuwan, swiped their free senior passes to enter BRT Thanon Chan on Tuesday morning for a swift ride over to Sathon Road, where they would transfer to the BTS Skytrain.
What is almost a daily ritual for them today was fraught with worry at news the bus rapid transit system would close for good by the end of April.
"It's 10, 10:30 in the morning. Look at how crowded this bus is! And they say, 'no one uses it?' Psh!" 65-year-old Kamhaeng said. "They didn't come to investigate themselves!"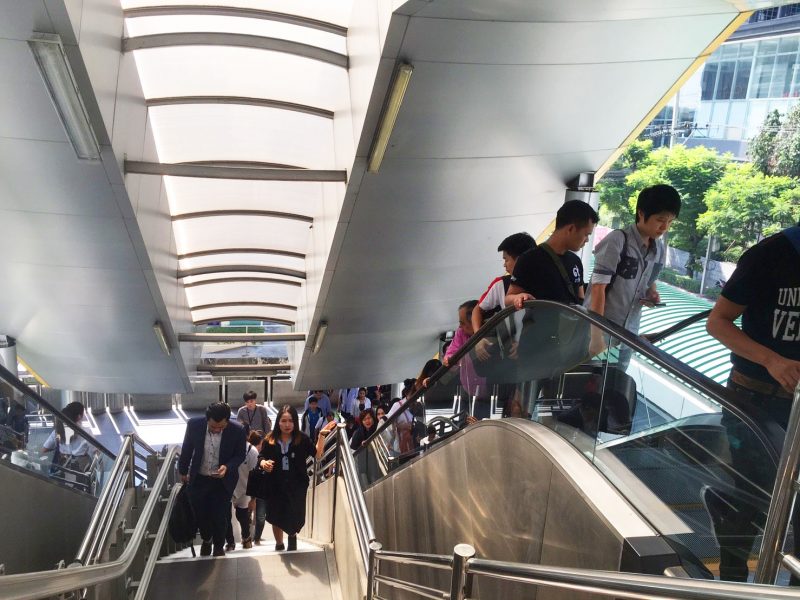 Since the word spread Monday, they were among dedicated straphangers expressing displeasure at the disappearance of the public transport system, which links southern Bangkok to the BTS at the Chong Nonsi and Talat Phlu stops.
The system will be shut down seven years after it launched in 2010 because it loses 200 million baht a year is only used by 25,000 people per day, according to Deputy Bangkok Gov. Amnuay Nimmano.
"It's really a shame. Since they're losing money, the administration should fix the problem at the source, not just shut down a useful service. The infrastructure cost so much to build, too," Nantana, 62, said.
Residents in southern Bangkok otherwise only have public rot may buses, she said, and the system services everyone from Thonburi-side condo dwellers to students and office workers.
"Before there was the BRT, Naradhiwas was always clogged with traffic," she said.
She suggested they start by raising fares – including for them.
"Increase the cost of the bus. It's too cheap right now, that's why they're losing money," Nantana said. "Sukhumbhand made it free for elderly and students to ride, but that's not the way to get more people to ride it."
The BRT fare is 5 baht for all stops. Free rides for students and seniors came in 2013, when the general fare was reduced from 10 baht. It uses a dedicated bus-only lane that runs along Naradhiwas Rajanagarindra Road then curves along the Chao Phraya river on Rama III Road before crossing the river over Rama III Bridge, terminating at Ratchapruek stop, which connects to BTS Talat Phlu.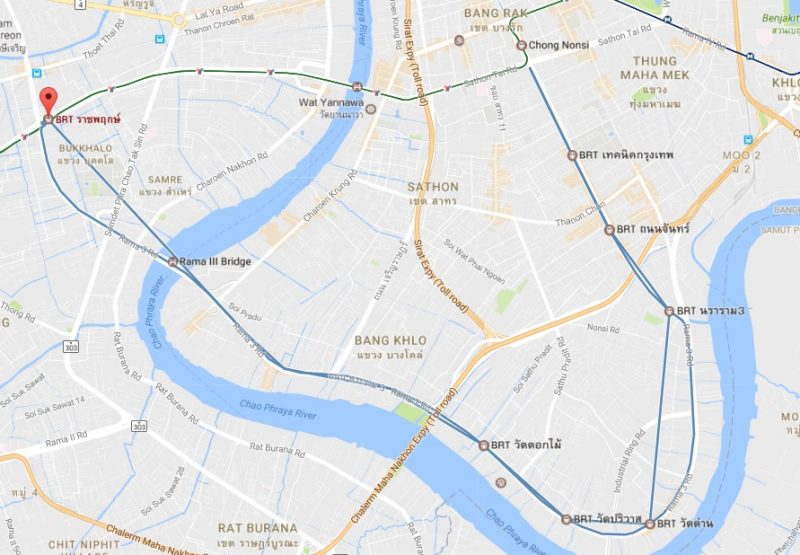 An employee at the Thanon Chan stop, who refused to give his name because he had been ordered to be tight-lipped about the looming closure, said in the event of the bus system's termination, BRT employees would likely be absorbed back into the BTS system.
Both the BTS and BRT systems are operated by the Bangkok Mass Transit System Public Co. Ltd.
"We are all BTS employees that city government hired to run the BRT," he said. "I have heard from higher ups who are meeting about shutting it down. If it does, then we should see official signs coming up about a month before it's closed."
He said Thanon Chan receives about 1,000 passengers a day, while BRT Sathon, a short walk from BTS Chong Nonsi, receives many more, especially during rush hour, when long queues form.
"I really don't want it to close," he said, furrowing his brow. "I've been here for five years. You can clearly see the BRT is good for transportation and the community, especially for regular commuters."
The Facebook page Bangkok BRT has also drawn some angry comments.
"Mostly people who use the BRT are work commuters who don't want to use a private car," user JeabKhanittha Kongprasertlap wrote. "Imagine if only one in four went back to using their car, how much more clogged would the roads be?"