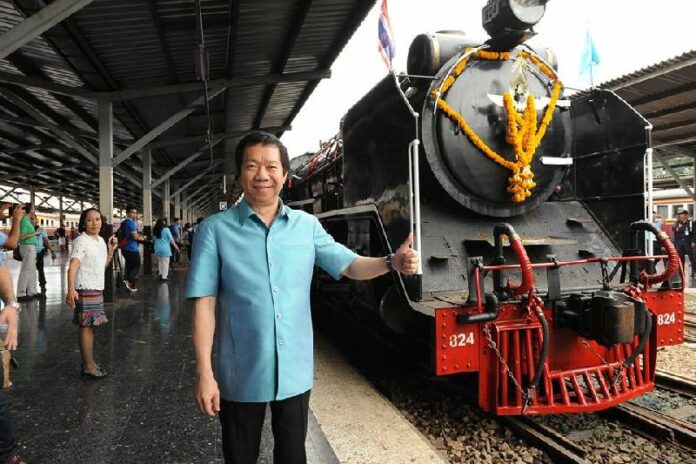 BANGKOK — With a stroke of his pen, junta Chairman Prayuth Chan-ocha on Thursday removed the entire board of the State Railway of Thailand.
Saying the action was taken to improve the unpopular state enterprise's performance, Prayuth used his self-granted absolute power under Article 44 to replace its board of directors and Gov. Wutthichat Kalayanamit.
The former governor, who was in the position for two years, was moved to an inactive post in the Prime Minister's Office, a routine form of bureaucratic punishment.
Witthichat was replaced by Anon Luanboriboon, a deputy director general from the Highways Department.