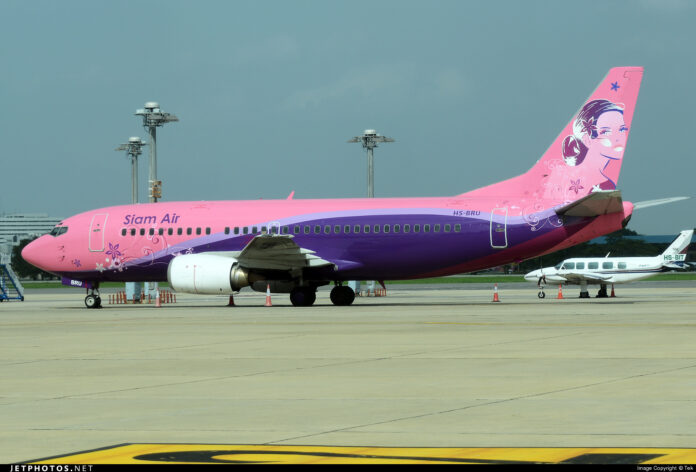 BANGKOK — Thirteen Thai airlines ordered to halt international flights for failing to meet international regulations will be reevaluated at the end of the month, the interim cabinet announced Tuesday.
Four days after the carriers had to suspend international flights for being out of compliance with the UN's International Civil Aviation Organization's requirements for safety and other standards, the cabinet said.
Nine major Thai airlines passed review by the UN body and the Civil Aviation Authority of Thailand, but 13 did not. Domestic flights were unaffected.
The airlines that failed to pass international safety standards include low-cost domestic carriers such as Orient Thai Airlines, Thai VietJet Air and Siam Air Transport. The rest – mostly private charter jet and cargo carriers – are Mjets, K-Mile Air, Jet Asia Airways, AC Aviation, Siam Land Flying, Asia Atlantic Airlines, VIP Jets, H.S. Aviation, Advance Aviation and Skyview Airways.
The specific issues where the airlines fell short are not disclosed until they are given a chance to rectify them.
Spokeswoman Jureeporn Supaprasert of the Civil Aviation Authority said her organization could not publicly disclose the specific potential violations because the review process was not complete.
She said the airlines are, which are hung up at different stages of the review process, are notified and given the chance to take corrective action before being reevaluated at the end of September. Deficiencies are only known by aviation authority inspectors and employees at each airline in charge of fixing said problems.
"Airlines have the chance to fix things first, so the information is still unknown since the process is ongoing," Jureeporn said.
The International Civil Aviation Organization has various criteria that must be met before it issues an air operator's certificate, which include aircraft airworthiness, personnel training, accessibility and technical operation standards.
The most familiar carriers are among the nine airlines which passed and received international certification: Thai Airways, Bangkok Airways, Thai AirAsia, Thai AirAsia X, NokScoot, Nok Air, Thai Smile Airways, Thai Lion Air and New Gen Airways.
Deputy Prime Minister Prawit Wongsuwan said at today's cabinet meeting there are 11 more airlines awaiting recertification. He said the Civil Aviation Authority of Thailand will do another check of these airlines, as well as airlines that failed the certification that want to be retested.