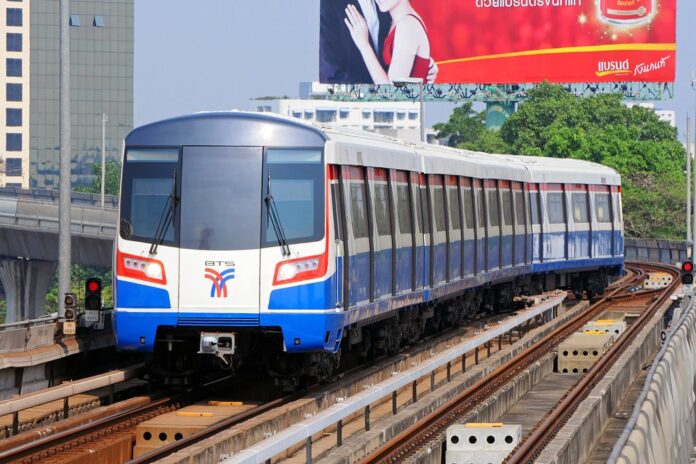 BANGKOK — Starting Sunday, traveling between most stations along the BTS Skytrain system will cost 1 baht less.
From Sunday until March 31, 2019, those using Rabbit top-up cards will pay a baht less to zip between stations in the name of "convenience."
"We wanted to increase convenience for passengers," BTS spokeswoman Sukunya Aungprateep said Tuesday. "But it doesn't apply to extensions made by the city, so for that we apologize."
That means 15 baht instead of 16 baht to travel one station and a fare of 43 baht for traveling a distance of eight stations or more, at least as far as BTS On Nut on the Sukhumvit Line and BTS Wongwian Yai on the Silom Line.