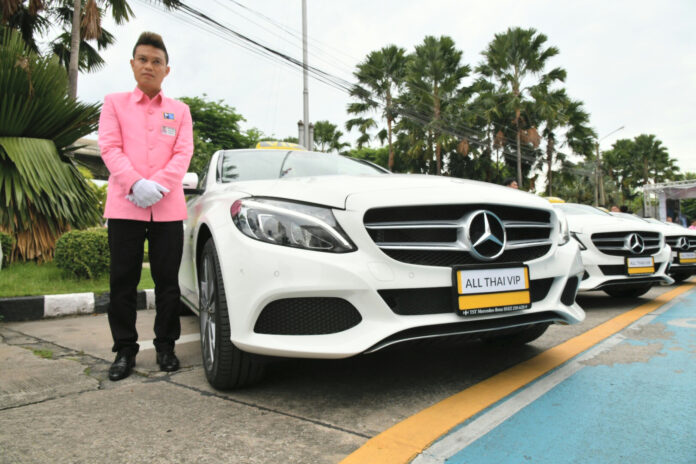 BANGKOK — Stuck in Bangkok traffic? Mai pen rai – as long as there's Wi-Fi and a place to charge one's phone.
All Thai Taxi Co., a joint venture between bus operator Nakhonchai Air and the Land Transport Department, dispatched its first fleet of Mercedes-Benz "Taxi VIP" taxis Friday morning.
The first fleet has 15 vehicles and 100 more are expected to hit the road by August.
Each vehicle is equipped with a GPS tracking device, credit card reader, camcorder and police-powered panic button if passengers feel in danger.
For the journey, the passengers get free mineral water, newspapers and cool towels among other goodies.
Taxi VIP's meter starts at 150 baht and increases by 16 baht every kilometer. During heavy traffic, it falls to 6 baht per kilometer.
The flag falls at 35 baht for regular taxis and 2 baht per regular kilometer thereafter.
The service is available via the Taxi OK application, which is available for iOS and Android. It's managed by the Land Transport Department, All Thai Taxi application or Line @allthaitaxi.