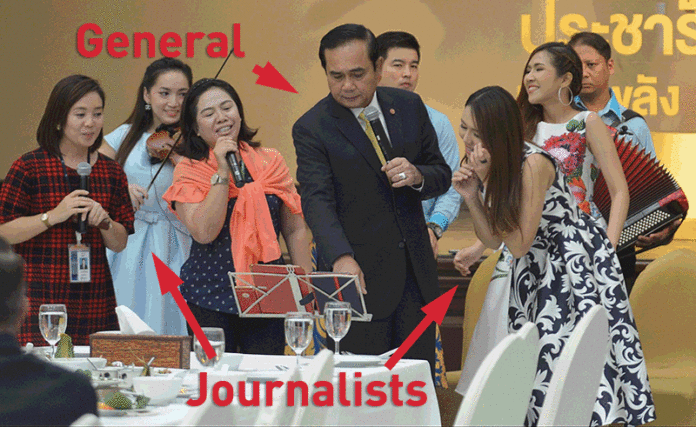 The death of Thailand's longest-serving government reporter was a loss to Thai journalism and a reminder of the challenges ahead.
According to the Bangkok Post, where Yuwadee Tunyasiri, Jae Yu or Big Sister Yu, served for decades, she covered 20 prime ministers spanning a period of 49 years, not just for the Post but before 1987 for the now-defunct English-language Bangkok World from 1969 to 1987.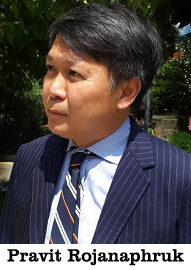 Yuwadee saw prime ministers and dictators come and go. Her career began covering one dictator, Field Marshall Thanom KIttikachorn, and ended with another, dictator Gen. Prayuth Chan-ocha, both of whom named themselves prime ministers after staging coups.
In my eyes, Yuwadee, who died March 10 at 71, was a capable but unexceptional reporter.
What made her stand out was that most Government House beat reporters were far less inspiring or critical of sitting prime ministers, dictators or not.
In Thailand, many Government House beat reporters are rather young and inexperienced and inappropriately chummy with the sitting prime minister. Due to their youth and relative inexperience, they find themselves bamboozled by the power and prestige of the position.
For this military regime, one recalls numerous Government House beat reporters singing along with dictator-cum-PM Gen. Prayuth last year, or of them dressing up as school kids to greet and "surprise" Prayuth on National Children's Day. Those were among the lowest points of these Government House reporters and an affront to independent journalism although these reporters may in fact remember it as the zenith of their career.
Yuwadee wasn't among those to dress like a kindergarten schoolgirl to sing along with Prayuth. She was too old and experienced to be easily charmed. But then, she also started her career there when she was 24.
Yuwadee made news last May for simply murmuring a little loudly behind Prayuth's back that "Press freedom is people's freedom." This led Prayuth to warn her to "watch out."
A few months after that, Yuwadee, who worked on a freelance basis after retirement, was eventually unable to continue to work at the Government House. The military-occupied Government House came up with a new regulation that any reporter entering and working at the seat of the PM's Office must have a paper verifying that they're employed by a bona fide media organization. That was on Oct 31, 2016, four months before Yuwadee succumbed to internal bleeding which led to her death last week.
Yuwadee was a familiar face on television, asking comparatively hard-hitting questions to prime ministers over the years. One now worries what will become of the quality of coverage of Prayuth's works with so many young, inexperienced, sing-along reporters surrounding Prayuth.
This is chiefly the fault of large media organizations that want to have quality reporters on the cheap without nurturing them well. The majority of Thai media organizations keep young reporters there because it's cheap and the editors can just instruct them on what to ask the prime minister every working morning. Some of these reporters ended up becoming more akin to tape recorders or human Facebook Live Streamers.
In contrast, it's common to see experienced veteran reporters in the White House. Two veteran Bangkok-based foreign correspondents, Steven Herman of the Voice of America and Nirmal Ghosh, former President of the Foreign Correspondents' Club of Thailand and Indochina bureau chief for the Straits Times, were dispatched last year by their respective news organizations to cover Trump's White House. Ghosh is 57 while Herman, who looks equally old, has been a reporter since 1979.
In Thailand, it's not rare to become a Government House beat reporter after 12 months of experience as a journalist or a few years after finishing college.
Supposed quality journalism on the cheap aside, there exists immense pressure for new kids at the Government House's block to toe the line. Disturbingly enough, the pressure comes from fellow Government House reporters who have grown into little influential figures with cozy relationships with government officials at the Office of the Prime Minister: the modern-day eunuchs.
Ask sharp or hard-hitting questions to Prayuth and you will sort of get away with it if you were Yuwadee, due to your decades of experience and old age. Young reporters risk becoming ostracized by senior peers if they try to perform their duty properly by asking critical questions to the prime minister, a reporter from the Government House – who wanted to remain anonymous for fear of reprisal from other news organizations – lamented to me after hearing about Yuwadee's fatal illness.
Government House is thus a breeding ground for sing-along journalism and the passing of Big Sister Yu is not just a reason to mourn but to be very concerned about what will become of the quality of journalism on that very important beat.