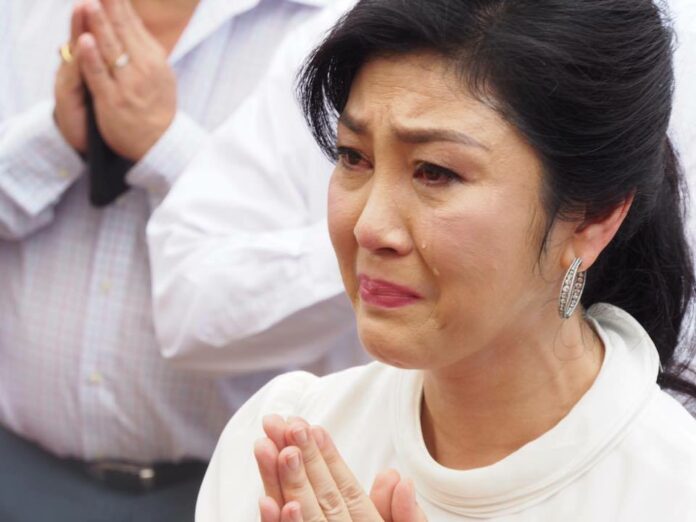 Once you put on a mask, like those of classical Thai khon dramas, they can become difficult to remove.
You then may end up having to live up to the mask and its expectations. Often, public expectations of public figures can become a restrictive mask.
Think of those disappointed by the flight late last month of Yingluck Shinawatra, who failed to show up to hear the verdict after her long trial for dereliction of duty over her government's rice-pledging program.
Some Yingluck supporters wanted to see her fight from prison as a democracy icon similar to Daw Aung Saan Suu Kyi, at least the version we used to know before she let the world down on issues such as backing her government's persecution of the Rohingya.
Yingluck wasn't going to be Aung Saan Suu Kyi. She performed a disappearing act last week, comparable to bewildered viewers to David Copperfield's magic, and averted a possible 10-year prison term.
Her opponents were expected to trash the now-fugitive ex-premier. And they did. She has been denounced as a corrupt liar, like her brother, the original fugitive former premier Shinawatra. That was all expected.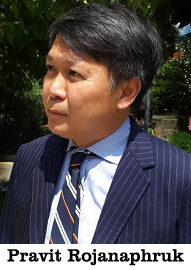 Public figures in the anti-junta or pro-Yingluck camp are expected to be effusively empathetic, if not forgiving of Yingluck. That's another mask.
Among various apologetic rationalizations offered for Yingluck's no-show were doubts about justice in Juntaland, the argument that it's better to fight from the outside and more. Redshirt co-leader Thida Tavornsaet Tojirakarn went as far as to say that Yingluck has sacrificed a lot and her supporters shouldn't expect a member of the "upper class" like her to endure Thai prison. So much for the fight for equality.
When a anti-junta exile and TV host Jom Petchpradab made it known a day after Yingluck's flight that he was "greatly disappointed and felt as if he had been deceived," a typhoon of criticism hit him. Some denounced his as a fake and not really pro-democracy simply because he had expressed disappointment with Yingluck's decision to flee.
Some thought Jom should stick with the simplistic mask that requires you be ever-forgiving to Yingluck.
Once you put on the mask, or the mask has been put on you, it tries to control how you behave and express yourself.
Another case of point of being stuck with a mask is that of former commerce minister Boonsong Teriyapirom, who was sentenced the same day Yingluck didn't appear by the Supreme Court to 42 years in prison for orchestrating a fake rice deal.
Boonsong was quoted by his friend Suranand Vejjajiva over the weekend as saying he couldn't disclose crucial details about the (bogus) government-to-government rice deals. This led to speculation that someone higher up might be involved in the scheme. For the meantime, and for better or worse, Boonsong seems to be sticking to his mask, that of a loyal member of the Pheu Thai party who will not spill the beans and further compromise the party.
Back to Yingluck. She may have fled, but the masks imposed by others follow her. Her supporters still expect her to play a role in exile by fighting the junta which staged the 2014 coup and is in power today. Those who see Yingluck with a different kind of mask imposed upon her also expect her and the Shinawatra clan to continue to be a threat to them and the national security of Thailand, or at least Juntaland-Thailand.