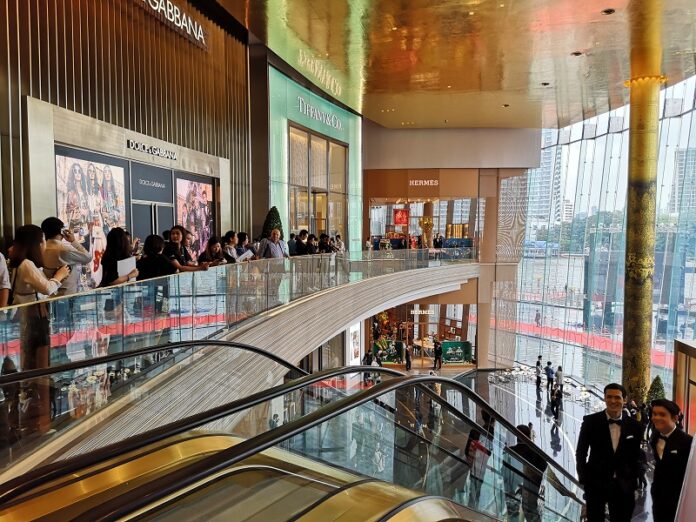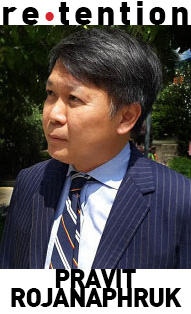 Bangkok's newest luxury mall, the 54 billion-baht Iconsiam, is marketed as the "Icon of Eternal Prosperity."
I attended the invitation-only gala on the eve of its opening last week, and since then, a lot has been said about this mall. Here's what I like and do not like about it.
What to Like
1. Being on the more-neglected Thonburi side of the river, this new mega luxury mall will undoubtedly further shift Bangkokian lifestyles toward the river, which is more leisurely and encourages a slower pace of life as well as some al fresco time. Iconsiam sacrificed a generous 100,000sqm along 400 meters of riverside for shoppers and non-shoppers to stroll.
"The [mostly concrete] park is open to the public every day, particularly benefiting members of surrounding communities and visitors from far and wide who love and admire the river's atmosphere," one news release proclaimed, which is not far from the truth. A monorail system linking it to the BTS Skytrain is also under construction and will make that congested stretch of Charoen Nakhon Road more accessible.
The mall is owned by mega-conglomerate CP. Its developer is SiamPiwat, which also built the Siam Paragon, Siam Center and Siam Discovery malls downtown. To its credit, SiamPiwat has put in money to support the development the Gold Line monorail.
2. Adaptation of some Thai arts into the mall. The almond-shaped, gold-leaf ceilings found in the most upscale parts of the mall, called "Iconluxe," is shimmering, rich and beautiful. It's further enhanced by four 16-meter, palatial-height columns painted by national artist Preecha Thaothong.
Many other Thai national artists of different fields were also enlisted. This, combined with large reprints of black and white archival photographs of old Bangkok adorn the posh restrooms to give a sense of locality, reminding visitors they are indeed in Bangkok, and the Chao Phraya River, to be exact.
What Not to Like
1. Despite its claim to be the pride of the kingdom, this is a place for the top 10 percent, certainly no more than the top 20 percent. If you are lower middle class, you would feel rather out of place and wonder why you are so poor as there's little you can afford.
While the daily minimum wage in Bangkok is just 325 baht, an omakase dinner sushi set, or chef's selection of sushi, goes for 7,000 baht at an upper-scale sushi bar inside the mall's new Siam Takashimaya department store. The cheapest meals there are likely microwavable TV dinners found in the 7-Eleven on the ground floor. Of course everything spent there also goes to mall owner CP, which owns the prolific convenience store chain.
2. The 1 billion-baht promotional budget. Don't get me wrong, Alicia Keys was sensational on opening night and Naomi Watts looked beautiful walking the red carpet with other stars, including some from China.
But it was so fleeting that perhaps half that amount would have been better disposed, say, aiding local communities now affected by massive traffic jams and the monorail construction. How about a pedestrian bridge across the river, linking pedestrians to both sides of the capital? This would have been a more lasting and thoughtful way to spend an obscene amount of cash.
3. The mall, with 75,000sqm of floor space, consumes a huge amount of electricity, despite having larger outdoor areas than most other malls. The amount of rubbish will also be a massive burden on the infrastructure, and I encourage Greenpeace Thailand to come up with the figures so we will know if more dams are needed in Thailand or Laos just to keep Iconsiam shoppers from sweating.
Conclusion
Please don't kill me or call me a hypocrite if you spot me drinking coffee at Iconsiam one day; I am not shunning the place. Yet the mall, more than being the icon of eternal prosperity and pride of Siam – or Thailand – is a testimony to the pervasive disparities in our society. Indeed, Iconsiam is a true and concrete icon of the socio-economic disparity so pervasive today.