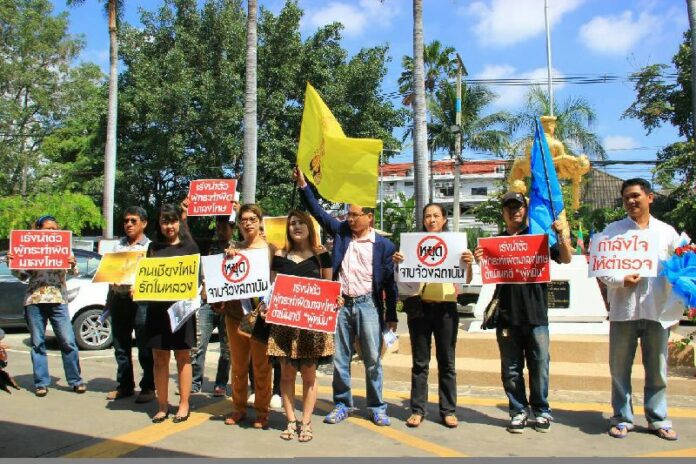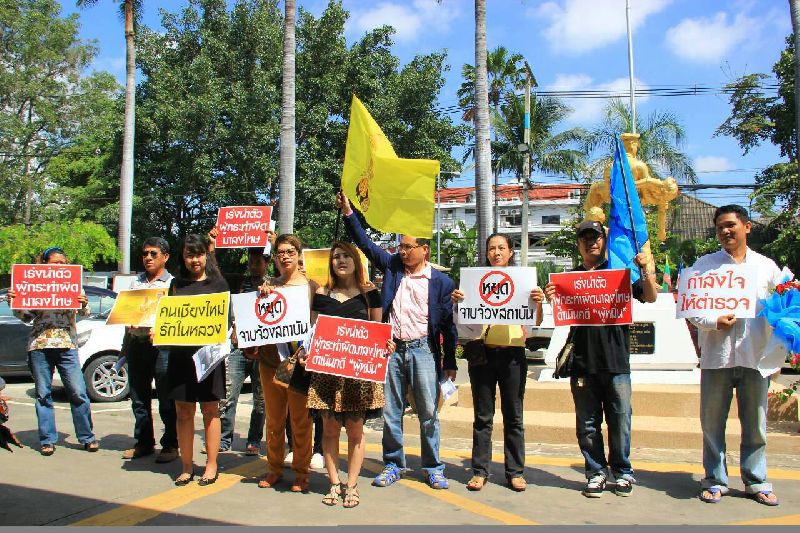 CHIANG MAI — A group of ultra-royalists in Chiang Mai province have urged police to take action against a Facebook user who allegedly insulted the monarchy, a crime punishable by up to 15 years in prison in Thailand.
According to the group, a Facebook user by the name of Roongnapha Kampichai repeatedly posted comments defaming the Royal Family. The account has since been de-activated.
Under Section 112 of the Thai Criminal Code, criticizing the monarchy, known as lese majeste, can land offenders 15 years behind bars. The law also permits anyone to file a lese majeste complaint against another person.
Krit Yiammethakorn, the leader of the royalist group, met with Mueang Chiang Mai Police yesterday to file the lese majeste complaint against Ms. Roongnapha.
Speaking in front of the police station, Mr. Krit said that Chiang Mai residents cannot tolerate any libelous remarks directed at the monarchy.
"Above all, we love His Majesty the King," Mr. Krit said. "So we decided that it is time for a majority of Chiang Mai residents who love the nation and the monarchy to come out and defend the institutions they revere."
He continued, "Those who insult the monarchy work together to cover up their identities. They are a network intent on destroying the monarchy. Now that we received information that one such individual is in Chiang Mai, we want a swift legal action taken against that person."
The monarchy remains a largely taboo subject in Thailand because of the draconian lese majeste law. Those charged with lese majeste are often denied bail and tried in secret. Suspects in lese majeste cases are also stigmatised by the alleged offence even if they are ultimately deemed innocent.
Gen. Prayuth Chan-ocha, who led the coup on 22 May and is now Prime Minister, is a staunch royalist. Since seizing power, he has promised to crackdown on suspected anti-monarchy activities and use "legal measures, social-psychological measures, and telecommunications and information technology to deal with those who are not mindful of their words, are arrogant at heart, or harbour ill intentions to undermine the important Institution of the nation."
On 28 September, Gen. Prayuth told reporters that the authorities are also working to extradite Ekkapob Luara, a lese majeste Redshirt active who is reportedly living in Cambodia.