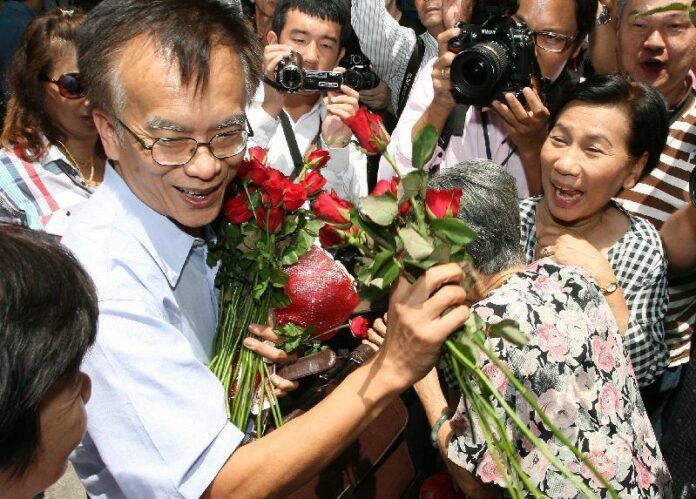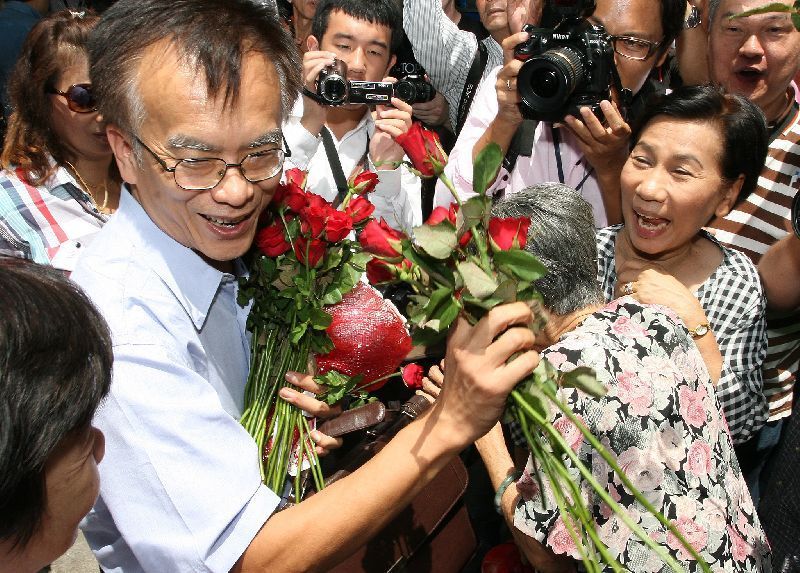 BANGKOK — A well-known history professor and outspoken critic of the Thai monarchy living in exile has been formally fired by Thammasat University for his absence.
The order, released by Thammasat University yesterday, states that Somsak Jeamteerasakul, 56, violated university regulations by failing to report for work for more than 15 days despite a notice that ordered him to do so in late December 2014.
The order was signed by Thammasat University rector Somkid Lertpaitoon, who is also a member of the interim legislature appointed by the ruling military junta.
"The aforementioned behavior and action of Dr. Somsak Jeamteerasakul constitutes a deliberate dereliction of duty," the order reads. "It has caused grave damage to the University's reputation and funds."
The document noted that Somsak submitted a letter of resignation in December 2014, but said the university administration declined to approve it. The university's decision to fire Somsak instead of accept his letter of resignation means that the professor will be denied a pension and other benefits despite having taught at the university for more than 20 years.
A historian by trade, Somsak is a rare outspoken critic of the monarchy in Thailand, where offending the Royal Family is a crime punishable by up to 15 years in prison. He is believed to have fled Thailand shortly after the military staged a coup against an elected government on 22 May 2014.
The junta summoned Somsak and hundreds of other academics, activists, and politicians for "attitude adjustment" after the coup, but Somsak did not comply, prompting the military court to issue an arrest warrant and eventually revoke his passport.
After six months of silence, Somsak posted on his Facebook that he was living in exile in Europe. Although he has never specified which country he is living in, many others have confirmed that he is residing in France. Over the past few months, Somsak has published dozens of historical documents and criticism of the monarchy on social media.
Somsak posted on Facebook yesterday that he was disappointed by university's decision to fire him instead of accept his letter of resignation.
"My savings are not much," he wrote. "What's more important is that I worked there for more than 20 years, so they should at least not punish me for not going to work … the punishment should not affect the pension that is supposed to reward all the work I have done."
Somsak also defended his reason for not returning to Thailand, namely the junta's intensified crackdown on perceived anti-monarchists. At least 20 people have been prosecuted for violating Thailand's lese majeste monarchy law since Gen. Prayuth Chan-ocha, a staunch royalist, staged a military coup last May. Gen. Prayuth has also granted martial courts jurisdiction over lese majeste cases, removing the option for appeals.
"Throughout the 20 years of my career as a professor at Thammasat University, I have performed my duty to my utmost ability (for example, I almost never missed any class)," Somsak wrote. "I have also conducted myself as a good citizen of the country, and a good member of Thammasat University."
He added, "However, in the situation that individuals who severely violated the laws have installed themselves as rulers of the country by illegal means, and aimed to cause harm to my life, body, and liberty in such a direct manner, I regard it as the rights and duty of a bureaucrat, citizen, and member of the Thammasat community to disobey, oppose, and reject their effort to jail and harm me."
Somsak was referring to the drive-by shooting that targeted his home in February 2014 after he urged Thais to think critically about the monarchy in a Facebook post. Police have never identified the perpetrators, though the attack came only several days after a spokesperson of the Royal Thai Army threatened to use "social measures" to punish Somsak for his comments.
Today a member of the ruling junta denied speculation that the military pressured Thammasat University into firing Somsak.
"It was in accordance with the regulations of the university," said Gen. Prawit Wongsuwan, deputy Prime Minister and Minister of Defense. "The military is merely administering peace and order. But we ended up facing these accusations. The procedure of the university was in accordance with its rules, regulations, and laws."