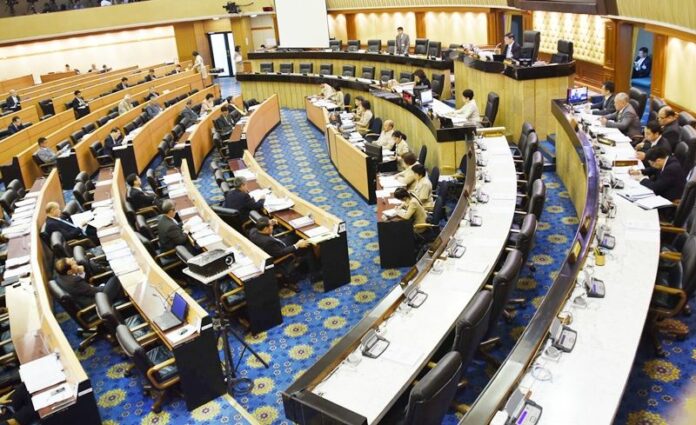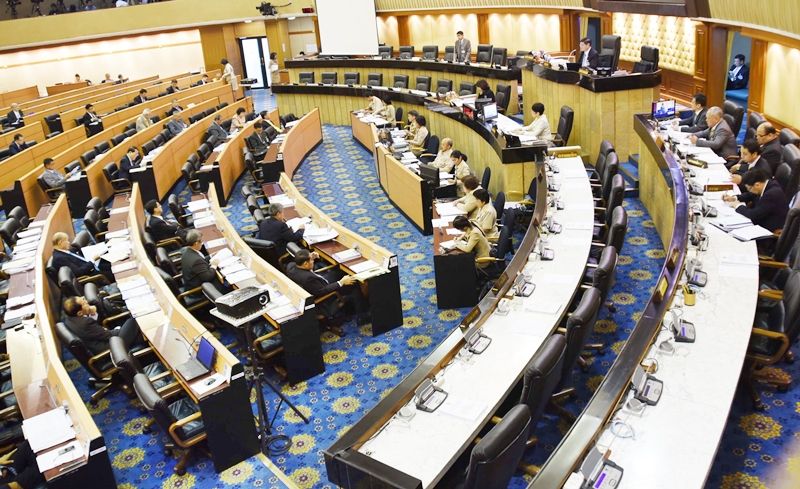 BANGKOK — Thailand will soon welcome its first new ministry in a decade as the National Legislative Assembly Friday approved the formation of the Ministry of Digital Economy and Society.
The junta-appointed assembly unanimously approved the draft to establish a 21st century ministry to develop the digital economy, something the military government has promoted heavily since seizing power in May 2014. Digital freedom and rights activists worry it is really a government power grab to increase their control online.
Most articles of the draft relate to the transfer of officers and assets from the Ministry of Information and Communication Technology, or MICT. The new ministry's duties are vaguely described as "all issues related to digital economy and society."
When it comes into effect, the law will create a number of new agencies including the National Committee of Cyber Security. The Meteorological Department and the National Statistical Office will be moved from MICT and placed under the care of the new ministry.
Other bills concerning digital economy and cyber security currently in the process of consideration by the National Legislative Assembly are being closely watched by rights group.
On May 26, representatives from Amnesty International, Thai Netizen Network and Privacy International jointly submitted their concerns about proposed amendments to the Computer Crime Act.
The three rights groups said some articles in the new amended law could limit netizens' rights and infringe upon privacy. For example Article 20 allows authorities to remove any information that is considered to be against public morals or liable to instigate unrest, even if the content is not illegal.
The concern was reinforced by the Thai Netizen Network who recently found documents online by the MICT that show it is preparing to ask for access to encrypted data from internet service providers.
The digital economy has also been discussed in the same breath as creating a "national gateway," another name for the single gateway project the military has wanted to bring internet content under its control since seizing power in 2014.
Related stories:
Online Freedom to Slide Further, Online Activists Predict
No Shock, Awe from 'Cyber War' as 'National' Gateway Moves Forward
Cyber Activists Bring Down Govt Sites to Protest 'Single Gateway'
Thai Internet Freedom Threatened by Junta's New Bill, NGO Warns