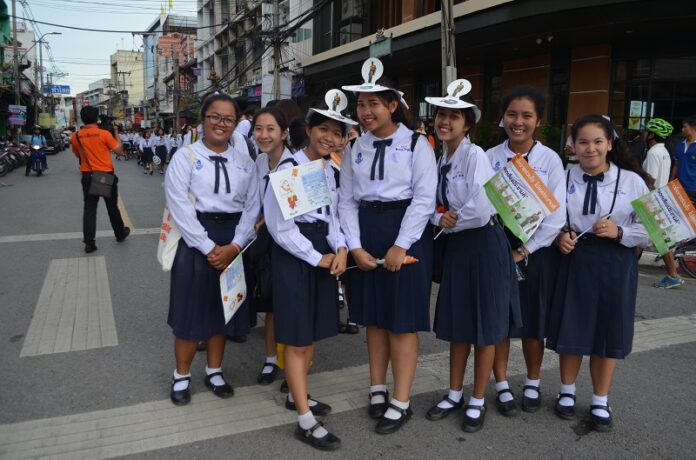 BANGKOK — Throughout much of the nation, one would have little idea its future hangs in the balance come Sunday.
Several randomly selected residents around the kingdom said this week they're either not interested or unaware of Sunday's charter referendum despite attempts to drum up interest and turnout by the military government and Election Commission.
"I know almost nothing about the referendum," said Rangsinee Thongsuk, who sells used cars in Chiang Rai city and was one of two people there to say they knew little to nothing about Sunday's vote.
Rangsinee said voting one way or the other would make no difference as the nation is trapped in political turmoil. She said she will decide just by Sunday whether to cast a ballot.
Kanok Visawakul, also from Chiang Rai, said although he knows the referendum is happening, he knows little about the actual contents of the proposed constitution written by junta appointees.
Not far away in Chiang Mai, Pipob Udomittiphong, a political commentator on social media said many people in his area have little interest or knowledge about the charter referendum.
Some just don't care, like Somked Namnuan, a driver east of Bangkok in Prachinburi province.
"I'm not interested in it because it's very hard to understand," he said. "It's very complicated."
Down in the south, Ekapol Masusuk on Koh Phangan in Surat Thani province, said he is fully prepared to participate and exercise his rights.
"Personally as far as I follow the news, this should be the best charter for this country and the majority of people," said the 56-year-old businessman who holds a graduate degree in political science from the Surat Thani campus of the National Institute of Development Administration, or NIDA.. "Because only a minority of people and some groups of politicians dislike it. So I think this charter is quite good."
Ekapol said much of his knowledge about the charter and referendum process has come from social media.
"But overall, considering the intention of the drafters, I think it will benefit the people and the country a lot," he said.
He suggested both the government and the Election Commission go even further in the future.
"For clarity, and in order to deter distortion from those who mean bad, those in charge of drafting the charter should have disseminated details and information straight to every household more than they have."