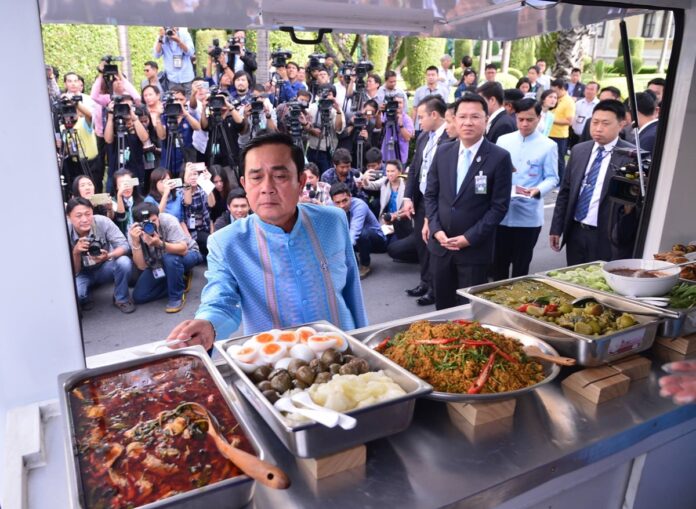 BANGKOK — The interim parliament on Friday voted unanimously to increase its membership from 220 to 250 in line with the military government's request for more lawmakers to move a backlog of legislation before next year's election.
All new members of the National Legislative Assembly will be handpicked by junta chairman Prayuth Chan-ocha, a move that led some in the opposition to accuse the regime of tightening its grip on power before a new civilian government takes charge.
Prayuth Promises 2017 Election
The regime has not yet said who will be appointed, but Prayuth mentioned Tuesday that they would be "mostly military officers."
The remark raised alarm among junta critics such as former Pheu Thai MP Chusak Sirinil, who said the military government is giving jobs to its favorites to expand its power.
"Personally, I don't see any reason to increase the number of the NLA," Chusak said Thursday. "I think that their legislative work is not complicated or sophisticated like in a normal situation. Take a look at the NLA's motions: each law they deliberate upon has barely any opposition."
The plan was approved by a 189-0 vote in Friday's assembly session, with three abstentions. The lawmakers will now work on amending the current interim charter to allow for the new members, which will take about 30 days.
Speaking before the vote, deputy Prime Minister Visanu Krua-ngarm said the extra manpower is needed to approve laws and government policies prior to the election expected in late 2017.
"The current 200 members of the NLA may not be sufficient to perform their important duties, because I expect that in the remaining year and four months, there will be about 100 laws … flowing into deliberation sessions of the NLA," Visanu told the parliament.
But, he stressed, the government has no agenda beyond needing more hands on deck.
"We are not appointing them to do any other thing, and they are not going to stay long either," Visanu said Wednesday.
Related stories:
Senate Will Only Nominate a PM in Event of Deadlock, Lawmakers Say