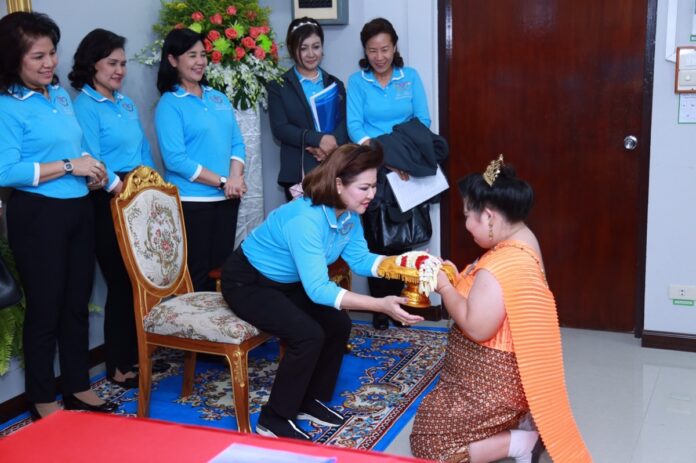 BANGKOK — When the chairwoman of an army wives' club toured the countryside and handed out charity to the needy, photos of the event showed officials bow and curtsy to her. She was escorted by a phalanx of uniformed aides, who in one photo obediently held an umbrella for her.
A week ago, a community reservoir was dedicated in Chiang Mai province below a large banner with saying giving thanks and naming it for "Mother Pongpan."
In recent days, those photos have raised complaints that such kind of reverence and honor is reserved for members of the Royal Family, and that Pongpan Chan-ocha is being treated as one by the military – a serious allegation in Thailand. The army says she is being targeted by a smear campaign.
"Do you guys think that the photos of soldiers holding up an umbrella for her like that is appropriate or similar to xxx?" someone asked on the Pantip webforum, in apparent reference to the royalty. "Please answer me. Is this woman of some royal bloodline? Why is she behaving so highly?"
Reports on Friday indicated the army had removed the banner, though it said through a media proxy the accusation was nothing more than a smear attack.
Pongpan is chairwoman of the Wives Association of the Office of the Permanent Secretary for Defense (WAOPSD), a group that's been around since 1989. She's also wife of Gen. Preecha Chan-ocha, whose brother Prayuth Chan-ocha rules the country as the junta chairman and prime minister.
Opponents of the military government have definitely seized on the images.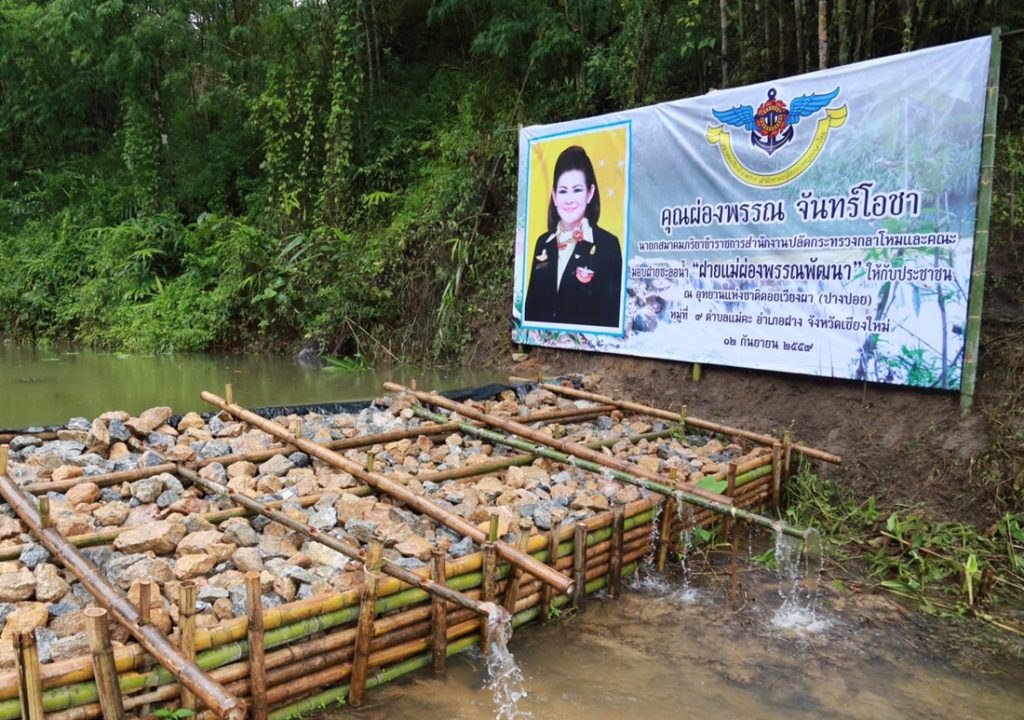 Photos of Pongpan's trips, originally published by the Defense Ministry, were picked up by Facebook pages associated with the Redshirt movement and widely shared last week.
"If you didn't tell me [who she was], I would have thought it's a new member of the Royal Family," the anonymous admin of Stop Hypocrisy in Thailand wrote Saturday.
"She's just a peasant, but she's behaving like a noblewoman, Her Royal Highness Pongpan Chan-ocha. She deserves to be charged with 112," wrote Redshirt activist Anurak Jeantawanich on Saturday, referring to royal defamation charge.
Reached for comment by telephone Monday, Gen. Preecha said he and Pongpan had done nothing wrong but would not discuss the matter further.
"I didn't do anything wrong. My wife didn't do anything," said Gen. Preecha, who's both a member of the junta and permanent secretary of defense. "I don't know what those people want from me and my wife."
No one picked up the phone for the Ministry of Defense Wives Club on Monday afternoon.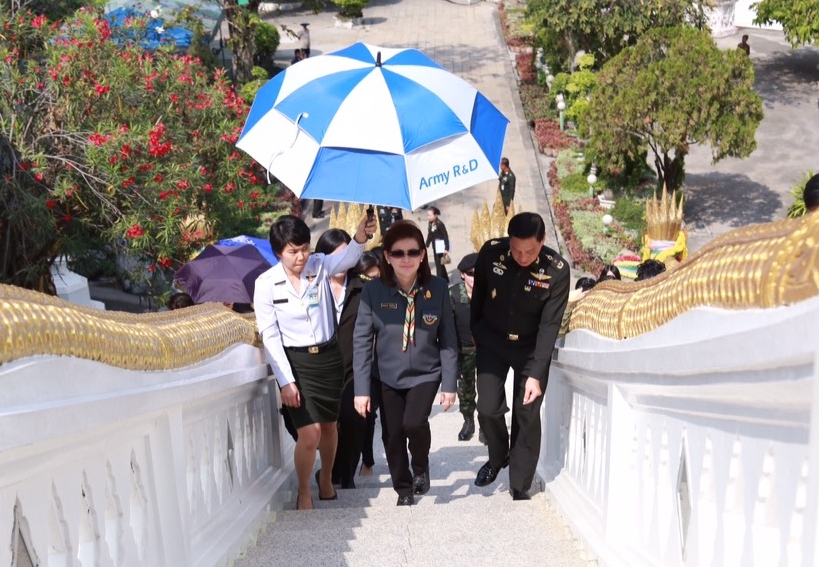 Wassana Nanuam, a self-styled military reporter for Bangkok Post, wrote on her Facebook she was told by officials that the photos were leaked by insiders who intended to discredit Pongpan.
Wassana said officials suspect the smear campaign was by people who didn't get the positions they wanted in the latest army shakeup, or people who disliked Pongpan's personalities.
"She's a strict person. She's full of discipline. And she may have criticized someone frankly, so it may have lead to bad feelings," wrote Wassana, who often disseminates statements from the army.
Related stories:
Activists File Nepotism Complaint Over Prayuth's Nephew
Prayuth's Brother Defends Granting His Own Son Officer's Rank
Junta Leader Fit For Premiership, Says His Lawmaker Brother