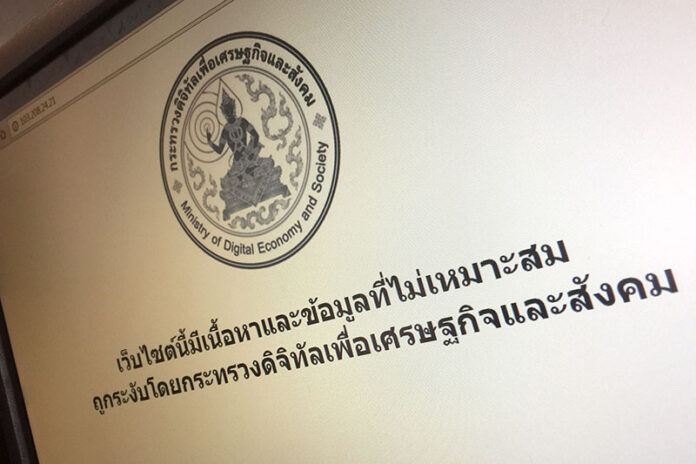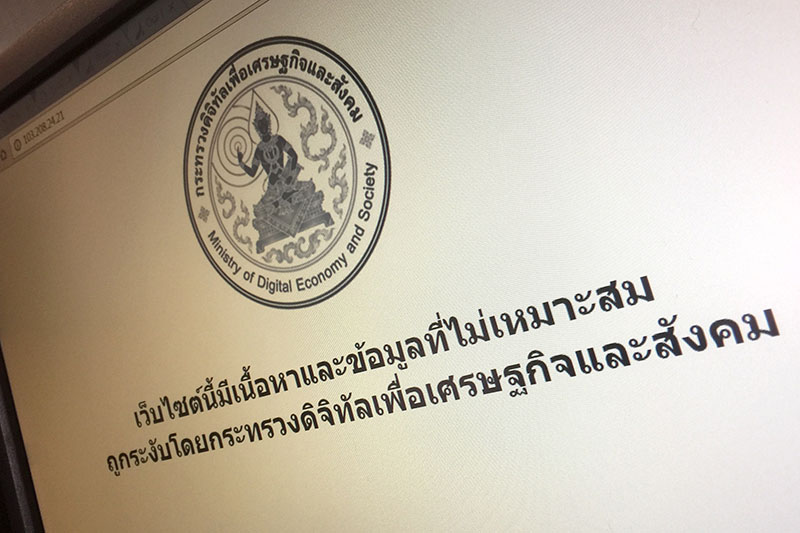 BANGKOK — An online right advocate pointed out Monday that the latest proposed changes to the Computer Crime Act and its supporting laws would provide the authorities with direct access to deleting things from the internet.
In the latest draft of the controversial act and its related regulations made public Friday, the new Ministry of Digital Economy and Society would set up a central system to manage the removal of online content. It would be connected to the systems of cooperating internet service providers so authorities could directly remove content.
The draft also authorizes the use of "any technical measures" to delete offending content or make it inaccessible.
Read: Why Thailand Should Worry About an Improved(?) Computer Crime Act
Under the original 2007 law, authorities must win court approval to ask internet service providers to remove offending content.
Framed as a national security issue, the junta has gone after content deemed offensive to the royal family, which is a criminal offense. Since the death of His Majesty King Bhumibol last month, the government has successfully shut down more than 1,000 websites.
The clause introduced into the law's revision process was picked up and flagged by Arthit Suriyawongkul of the Thai Netizen Network, a digital rights advocacy group which has closely monitored the process.
On Wednesday is the final public hearing for input into the law. It will be held at the Parliament House, where head drafter police Maj. Gen. Chatchaval Suksomjit will listen to public comment.
Rights groups including the Thai Netizen Network, Southeast Asian Press Alliance and Internet Law Reform Dialogue, or iLaw, have organized a parallel forum for the same time, as they said the public hearing provided a small window of time for discussion. Experts will be present to help explain the complex language used in the draft.
Yingcheep Atchanont of iLaw Monday gave his first reaction, saying he was concerned that the new draft criminalized putting on a computer "false data" which damages "public services."
That raises fears the law's ongoing use in defamation cases could be be used to prosecute criticism of public agencies such as the police – though the wording is far from clear.
"Public service is a very broad word, it covers everything provided by the government," he said. "It will scare people from criticizing."
Under the new draft, authorities can seek to remove content completely legal under the law if a special committee deems it to be immoral.
Related stories:
Website Shutdowns Soar After King's Death
Why Thailand Should Worry About an Improved(?) Computer Crime Act
Thailand's Draconian Cyberlaws Tipping Toward Totalitarian
Computer Crime Act Has Issues, Google Tells Censorship Committee