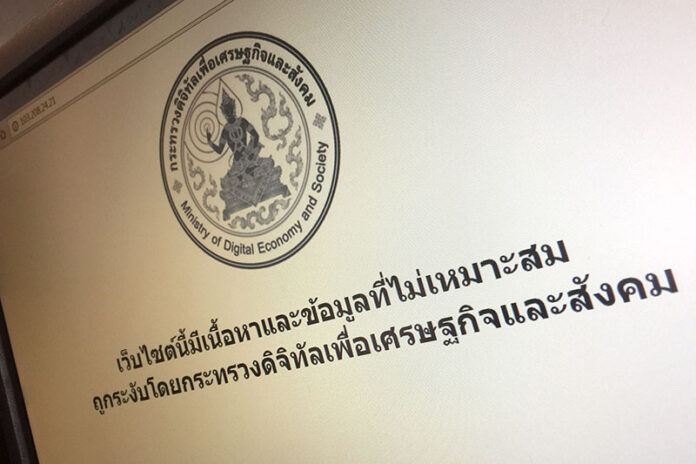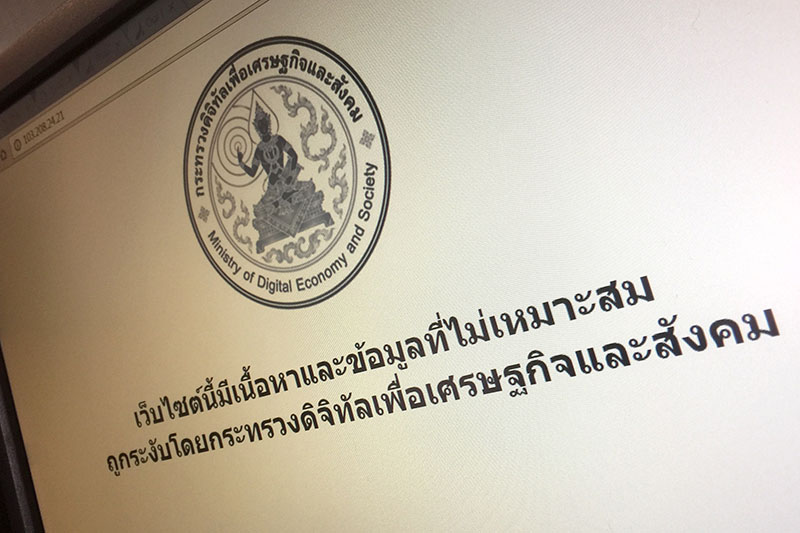 BANGKOK — Police officers briefly visited the BBC's offices in Bangkok where they reportedly helped themselves to some drinks before departing Tuesday at the same time an article published by the broadcaster's Thai-language service was blocked.
Ten officers came knocking on the door of the broadcaster's Maneeya Building office in the Chitlom area where they drank some milk that had been delivered there before departing, Southeast Asia Bureau Chief Jonathan Head said Tuesday night.
"They came – 10 cops, more plain clothes. They drank the Yakult hanging on the door," Head write in reply to an inquiry. "Then some came back. Then the army came – 7 officers – asking why the police had been here. No BBC staff in the bureau."
Update: They didn't drink the milk
The visit came as a biography published online by the BBC's Thai-language service about newly installed King Rama X was made inaccessible by government censors. Attempts to access the page were met with a banner stating it had been blocked by the Ministry of Digital Economy and Society for displaying "inappropriate content and information."
Two days ago, a pro-democracy activist was arrested and charged with royal defamation for sharing the article. Jatupat "Pai" Boonpattararaksa, a member of community rights group Dao Din, was released Sunday on bail.
In a story on the arrest, BBC Thai noted that more than 2,500 other Facebook users had shared the same story. Deputy Prime Minister Prawit Wongsuwan said Tuesday that Jatupat was not singled out, and his arrest was in accordance with the law.
Ultra-nationalists have fomented anger online toward BBC Thai, which launched in July 2014 in response to the military coup. Last month it expanded from a Facebook-only presence to its own site with former Bangkok Post Deputy Editor Nopporn Wong-Anan as editor.
Nopporn has himself become the target of a vicious social media campaign. He referred inquiries to BBC representatives in London.
Story: Pravit Rojanaphruk, Sasiwan Mokkhasen, Todd Ruiz
Related stories:
Activist 'Pai Dao Din' Freed on Bail After 112 Arrest