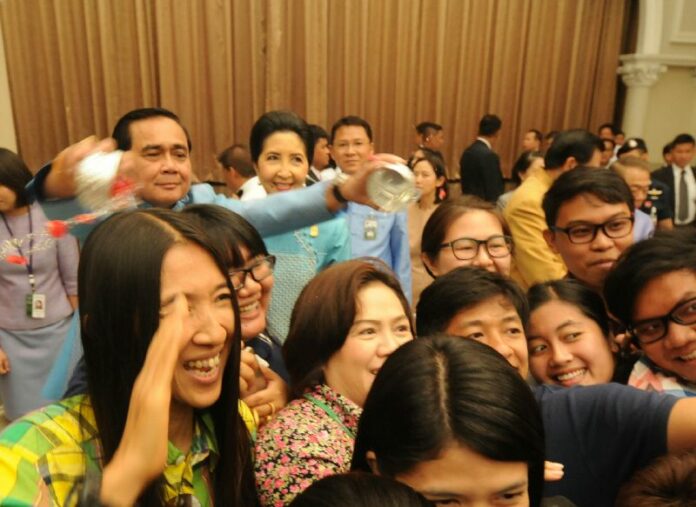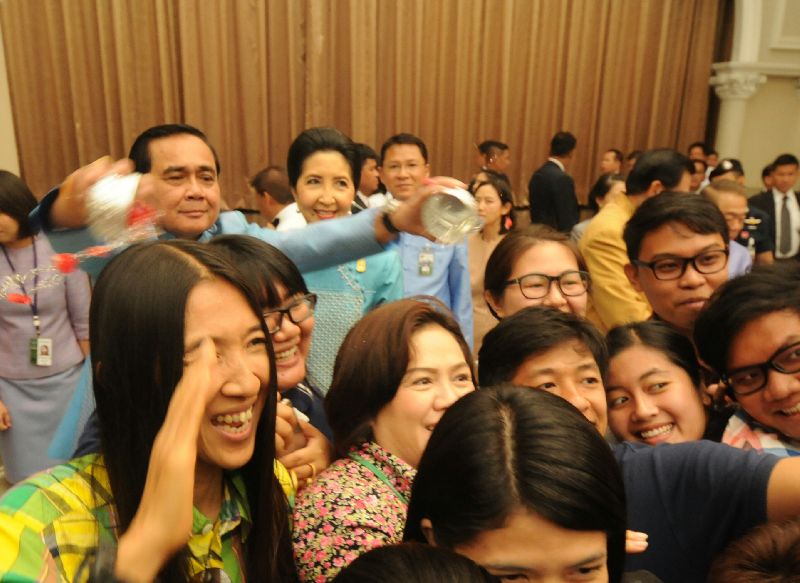 BANGKOK — Weeks after a controversial media bill was sent back to its drafters for revisions, it was back on its way toward becoming law Tuesday with little change.
Drafters continue to insist on establishing a national council with the power to grant and revoke journalists' licenses despite protests from media professionals nationwide that it be dropped. The full draft has not been made available for review.
The only change in the newly revised bill is that fewer government representatives – two instead of four – will sit on the 13-member committee empowered to regulate all media platforms.
"The two representatives from the government cannot intervene in the media professional council because resolutions would be adopted by voting, " said the head drafter, retired Air Chief Marshal Kanit Suwannet. "So the other 11 members shouldn't conform to minority voices from the government's side."
Read: Thailand's Media Protests Law to 'License' All Journalists
The two government representatives would be permanent secretaries of the Culture Ministry and Prime Minister's Office. The two positions freed up under the proposed changes would be filled by representatives from two nominally independent agencies – the National Human Rights Commission and Consumer Protection Board.
That would make for a committee consisting of five industry representatives, two government appointees, two from the independent organizations and another four deemed to be experts.
Presented as an initiative to "reform" the press, the bill has been marketed by the government as a means to protect press freedoms and establish ethical standards.
In practice, it will require all journalists in the country to obtain a license by the media council in order to work. The council will have the power to fine reporters up to 30,000 baht and revoke their permits to practice journalism if found guilty of breaching clauses in the bill.
Head drafter Kanit said the purpose of the law is to create a "binding force" lacking in the media's professional self-regulation.
Journalist organizations all over the country have protested the draft as a power grab to quash the independent press by suppressing media beyond the restrictions already put in place by the junta.
The junta-appointed National Reform Steering Assembly on Feb.2 returned the draft to its media reform subcommittee for rewriting – though its spokesman said the assembly already agreed in principle to forming the media council.
Kanit said Tuesday media professionals were defined in the bill as anyone who makes a living directly or indirectly "publishing public information," including Facebook livestreaming. They will be obligated to take a course to obtain a license.
Kanit said they will have another meeting Monday to make small tweaks to the draft before it is forwarded to the reform assembly on March 2.
Related stories:
Tweaks Ordered for Media Bill, But Oversight Council to Stay
Genteel Protest to Media Censorship Swatted Aside
Thailand's Media Protests Law to 'License' All Journalists
Prayuth Named 'Press Freedom Predator' – Again
Govt Deplores Foreign Media Coverage, BBC Coverage Blocked