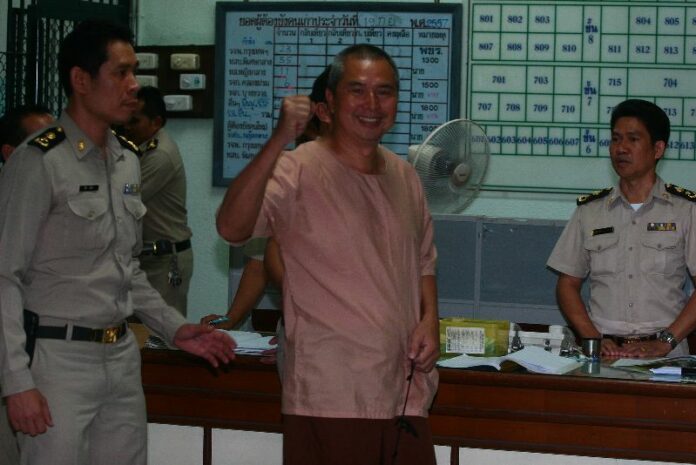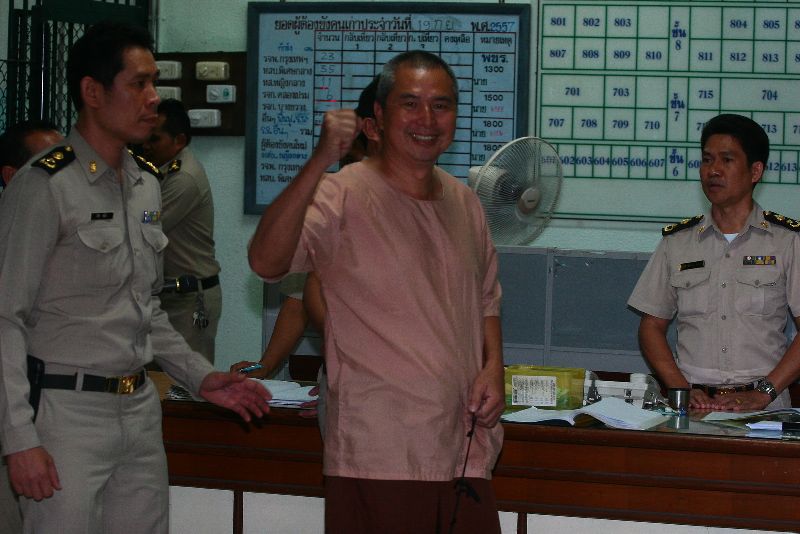 BANGKOK — The Supreme Court sentenced a Redshirt activist and magazine editor to 7 years in prison Thursday for publishing articles deemed offensive to the monarchy.
The decision affirmed convictions by lower courts of Somyot Prueksakasemsuk, 55, who's been in jail since May 2011 and is now the longest-serving inmate jailed on royal defamation charges. But the Supreme Court verdict also reduced the Appeals Court's sentence to seven from 10 years in prison.
In today's verdict, the judges said Somyot defamed the royal family in two articles published in 2011 in a magazine he edited. Although the articles did not directly address the monarchy, judges ruled that their analogies were sufficient to lead the public into thinking such.
Somyot's argument that he should not be held liable for articles he did not write was also rejected by the court. He was subsequently handed a 7 year jail term.
Hours after the court decision, the UN High Commissioner for Human Rights issued a statement from its Southeast Asia Office in Bangkok saying it did not welcome the ruling and described the reduced sentence as "extremely harsh." The UN rights body also repeated its "call for the immediate release" of Somyot.
Because he has been jailed for nearly six years already, the verdict meant that he will have served his full sentence by 2018.
"He will be released in the next 14 months," his wife, Sukanya Pruksakasemsuk, wrote on Facebook.
Insulting the monarchy, or lese majeste, is punishable by up to 15 years in prison per offense.
The court only announced the verdict would be rendered late Wednesday night. When the Appeals Court read his verdict in 2014, Somyot was also notified about it several hours before the ruling.
A longtime labor rights advocate who later turned to pro-democracy activism after the coup of 2006, Somyot was well-known among his circles for his protests and political magazines that he edited, such as Perspectives of Siam and Voice of Taksin. The latter catered to supporters of former Prime Minister Thaksin Shinawatra, a political network known as the Redshirts.
In 2011, Somyot was arrested and accused of lese majeste in two articles published in Voice of Taksin.
Somyot has been repeatedly denied bail since May that year, meaning that he has been held in jail for five years and ten months now, longer than any other inmate who's currently held for similar charges.