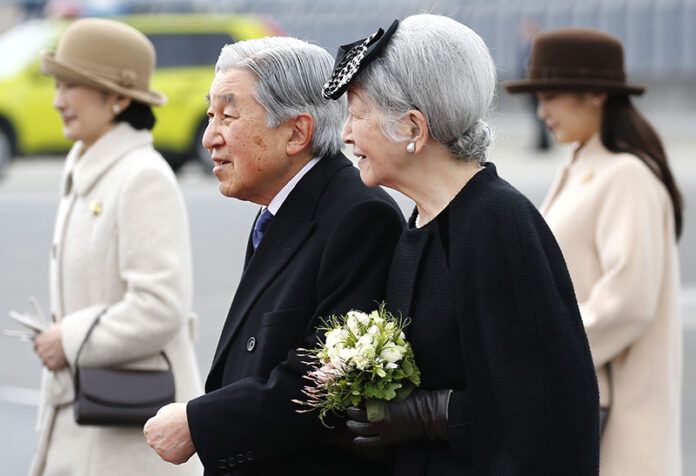 TOKYO — The emperor and empress of Japan departed Tuesday for a one-week trip to Vietnam and Thailand.
Emperor Akihito and Empress Michiko will spend most of the week in Vietnam, with an overnight stop in Bangkok on Sunday before returning home.
Their visit to Vietnam comes at a time of growing ties between the two countries. Many Japanese companies have built factories in Vietnam, and Vietnamese are among the largest groups of foreign students in Japan.
The 83-year-old emperor and his 82-year-old wife will meet with surviving widows and children of Japanese soldiers who stayed in Vietnam after World War II, but then had to leave after the communists took control of the north in 1954.
In Bangkok, Akihito and Michiko will meet new King Vajiralongkorn Bodindradebayavarangkun and pay respects to his late father, King Bhumibol Adulyadej, who died in October. Akihito said in a departure statement that he and Michiko enjoyed a close friendship with Bhumibol for more than 50 years.