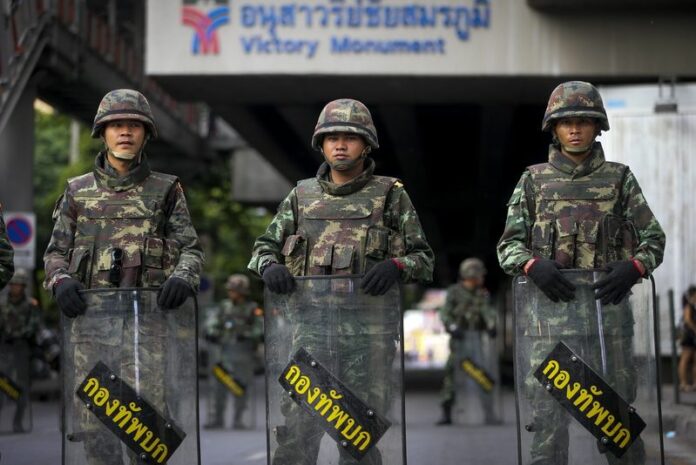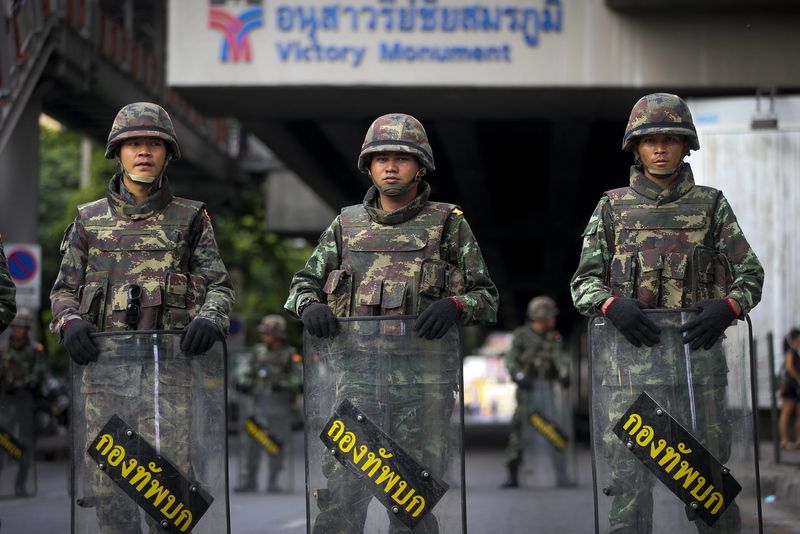 BANGKOK — Thailand's military government should reconsider the use of absolute power and end all military trials of civilians, the UN Human Rights Committee recommended Tuesday night.
Those topics were central issues earlier this month in Geneva when representatives of the regime defended its record as part of a two-day review of human rights in the kingdom, resulting in the set of recommendations issued last night, Bangkok time.
The committee urged Thailand to rethink the exercise of its special authority granted to the leader of the coup serving as prime minister, Gen. Prayuth Chan-ocha, under Article 44 of the interim constitution.
Thailand is among 169 states that have ratified the International Covenant on Civil and Political Right. That means it is required to undergo review in Geneva every four years to demonstrate how it is implementing the covenant.
The committee "is particularly concerned about Section 44, which has often been used to issue orders restricting rights under the Covenant. It is also concerned about Section 279 of the new draft Constitution, which would continue to provide immunity to the NCPO for its acts, announcements and orders," it said in a statement.
There was no immediate response from the Thai government, but Chanchai Chaiyanukit, permanent secretary of the Ministry of Justice, who headed the Thai delegation to Geneva, is expected to issue a response to the recommendations in the near future.
In its set of recommendations, the UN committee also recommended transferring all civilians facing military trials back into civilian courts to ensure civil and political rights of Thai citizens are not violated.
It said that it "remains concerned about reports of hundreds of ongoing cases and arrest warrants against civilians that remain to be adjudicated before the military jurisdiction; as well as civilians who were convicted by military courts and did not enjoy the right of appeal."
In September, the junta said it would stop sending civilians before military courts, but the decision did not apply to existing cases.
The kingdom should also consider decriminalizing defamation as it now exists in the recently revised Computer Crime Act, as "imprisonment is never an appropriate penalty for defamation," the statement said.
"It is also concerned about criminal proceedings, especially criminal defamation and charges, brought against human rights defenders, activists, journalists and other individuals under the abovementioned legislation, and about reports of the suppression of debate and campaigning, and criminal charges against individuals during the run-up to the Constitutional referendum in 2016," it added.
The committee said Thailand should take "all measures" to end the persecution of those charged for exercising their freedoms of opinion and expression.
As for the lese majeste law, which criminalized insults to the royal family but has become more broadly interpreted in recent years, the committee recommended the law be reviewed to ensure criminal proceedings are transparent and objective.
Other suggestions included ending capital punishment, enacting a stalled law criminalizing torture and forced disappearances and lifting martial law in the Deep South.