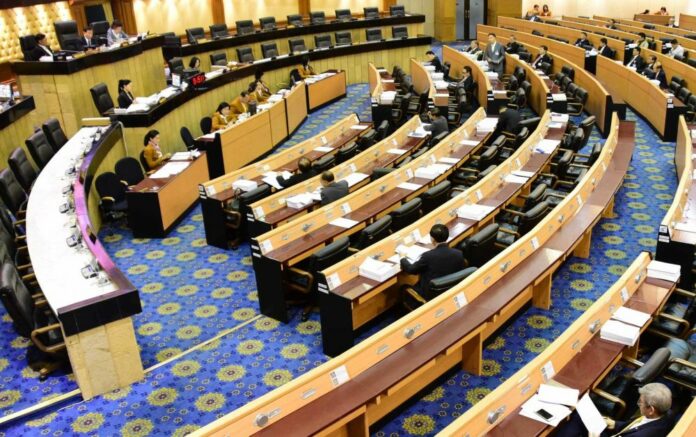 BANGKOK — Tuesday marked the last day members of a junta-appointed reform council were allowed to resign if they wish to run in the next election – and 25 of them took the chance.
While some have already made clear their intention to participate in the poll, others remain reticent amidst speculation from political observers that these former lawmakers may end up forming a party allied to the military regime – paving the way for junta chairman Prayuth Chan-ocha to run for another term.
"When it comes to political reform, everyone must join hands. I'm also a man of politics. So if I have the chance, I may do something about it," Suchon Chaleekru, who had been a member of the National Reform Steering Assembly until yesterday, said by phone Tuesday.
Read: Poll Claims Over Half Support Prayuth's Return as PM
"But I'd like some time to first consider which political side I will join," Suchon added. "Or I might join a neutral side, or the people's side."
His former colleague Sompong Srakawee was more direct. In media interviews last week, Sompong said he resigned to form a coalition of smaller parties. He also expressed a willingness to work with a pro-military party if one is set up.
"The small parities that are joining together won't be a proxy of the military, it's just that some military people may join us," Sompong said on June 28. "And if the military were to set up a party, actually, we small parties are ready to be their allies."
According to the new constitution, members of the reform council who wish to run for MP seats in the next election must resign within 90 days after the charter was enacted. The deadline fell on Monday.
After several previous postponements, junta leaders have promised an election by the end of 2018. Prayuth has refused to rule out returning to head the government after the poll.
"It's up to them, why does it concern me?" the retired general said Tuesday after reporters asked him what he would do if some political parties endorse him as the next prime minister.
When a reporter pressed on and asked him if he would confirm that he would not get involved in politics after the junta term expires, Gen. Prayuth shot back.
"I am not confirming anything for you," he said.
Suchon, the former reform assembly member, said any party has the right to support the military regime in the election, as long as they are not controlled by the military itself.
"What they think is their rights, but they have to be independent and belong to the people," Suchon said. "Whether a party is controlled by the military or business-people, both are inappropriate."
Related stories:
New Bill Gives Army Power Over Post-Election Gov't