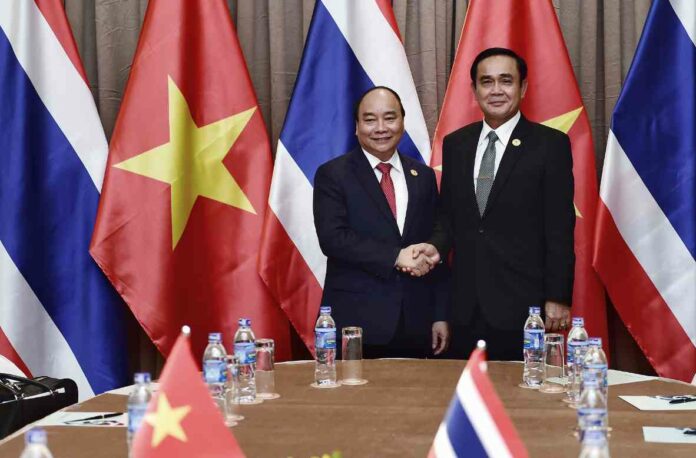 BANGKOK — A discussion planned for Wednesday about the violation of human rights in Vietnam at a press club was ordered canceled by the authorities.
The panel, organized by a US-based advocacy group, was supposed to take place today at the Foreign Correspondent's Club of Thailand, or FCCT. Local police reportedly told the organizers and the venue hosts that such an event could end up disturbing peace in the region.
"This was not an FCCT event, but its cancellation suggests that orderly discussion of important regional issues is still threatened," club president Dominic Faulder said in a message. "Lumpini police told us that Thai authorities did not want to upset the ASEAN 'condominium' by giving outsiders a platform to disturb the neighbours."
Boat People SOS, a nonprofit based in the US state of Virginia, was planning to discuss human rights under the Vietnamese government, a one-party regime bashed by numerous watchdogs for its frequent clampdowns on dissent.
At today's now-cancelled event, the group also intended to launch a campaign calling for the release of 165 critics currently jailed by the Vietnamese government.
Lumphini station chief Thawatkiat Chindakuansanong could not be reached for comment as of press time.
Since the 2014 coup, the military regime routinely sought to block panel discussions on civil rights and political situations, citing national security concerns. The junta's orders are often relayed through local police. A Human Rights Watch event to launch its report on Vietnam's human rights violations was forcibly canceled in 2015.
Back in 2010, the civilian government of then-prime minister Abhisit Vejjajiva also pressured the FCCT into canceling a panel on Vietnam by denying NGO workers due to speak at the event entry into the country.