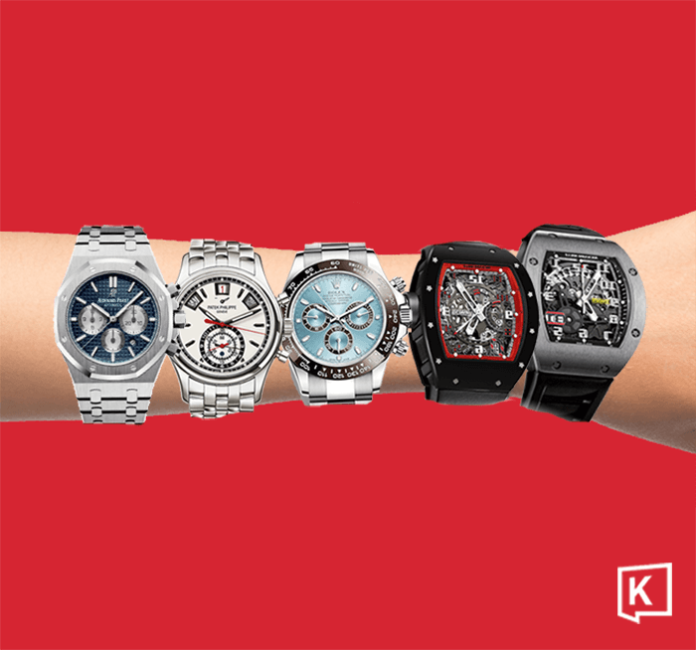 BANGKOK — An online watchdog on Wednesday spotted what looks like a fifth pricey watch on deputy junta chairman Prawit Wongsuwan's wrist.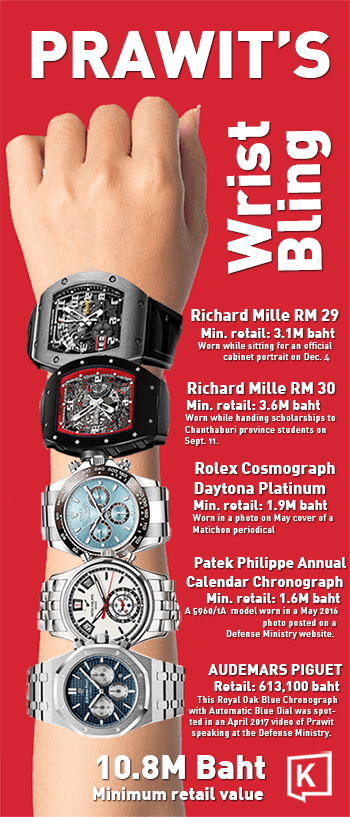 The discovery was made on CSI LA, a popular Facebook page that crowd-sources amateur investigations, even as the general continues to stay mum about how he acquired his multi-million baht collection of timepieces – their combined value would add up to at least 10.2 million baht – and why none of them were declared in a mandatory assets report.
"Here's another one: Audemars Piguet Royal Oak Chronograph Automatic Blue Dial," CSI LA wrote. "The retail price is 24,300 USD."
An Audemars Piguet boutique at CentralEmbassy sells the watch for 613,100 baht, making it possibly the least spendy watch spotted.
Others have price tags starting at up to 3.6 million baht.
CSI LA said Prawit found it in a Matichon video of Prawit speaking at a news conference back in April.
The scandal and daily drip-drip revelations of more luxury watches have attracted widespread ridicule online.
"He's already 'takin' it easy.' From millions of baht, now it's down to hundreds of thousands," joked user Sanisha Net Kwanmuang, in a mocking reference to junta chairman Prayuth Chan-ocha's demand that the media to "take it easy" on his deputy.